Hear and be heard like never before

NEW BOSE NOISE CANCELLING HEADPHONES 700.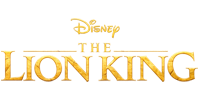 THE LION KING IN BOSE RADAR



EXPERIENCE CIRCLE OF LIFE & HAKUNA MATATA IN IMMERSIVE, 360° AUDIO.
The Lion King is available on Digital & Blu-ray™. Soundtrack available now. © 2019 Disney

BOSE PORTABLE HOME SPEAKER
SMART. PORTABLE. POWERFUL.




BOSE AUTOMOTIVE
True believers in the power of sound



A message to Bose Professional customers: An important loudspeaker recall notice.