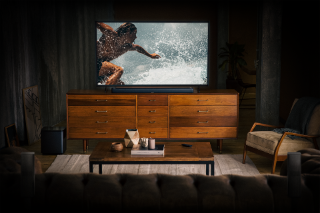 Bring the low-end
Heart-pounding bass adds depth and impact.
Bose TrueSpace™ technology
Multi-channel sound even from content not encoded with Dolby Atmos.
Plug and play
Just a single connection to your TV.
Say it. Watch it.
Use your voice to control your TV via Voice4Video technology or Amazon Alexa — or use the remote.
Surround sound from every angle
Puts you in the center of your entertainment.