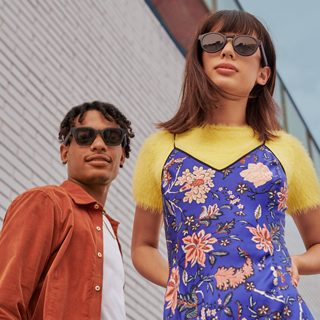 A classic angular look with a larger fit.
Distinct rounded lenses with a smaller fit.

Our debut sunglasses collection features two classic silhouettes with built-in Bose speakers for an immersive audio experience unlike any other.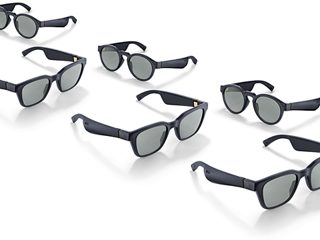 To everyone else they're just sunglasses. But you know the secret: miniaturized Bose electronics hidden in the temples. It's a state-of-the-art personal listening experience embedded in a classic design.
You hear rich, immersive sound, while others hear practically nothing. Exclusive technologies and custom speakers direct sound at you and away from others.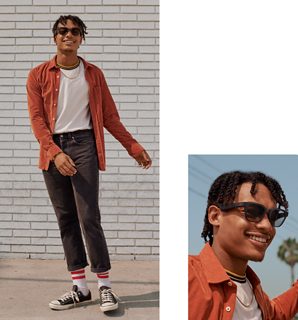 Metal hinges. Nylon rims. Lenses that won't easily scratch or shatter. Bose Frames are forged from materials as modern as their concept. They're meticulously molded for comfort and built to last.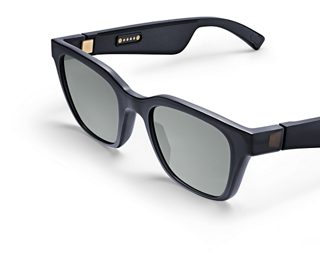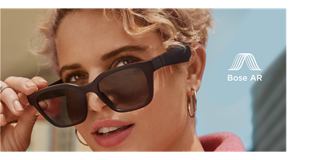 HEADS UP. HANDS FREE. EARS AMAZED.

Bose Frames are your portal to Bose AR, a first-of-its-kind audio augmented reality platform, which combines the power of our next-gen audio products with innovative mobile apps. Together, they can create astonishing real-world experiences and fundamentally new ways to travel, exercise, learn, play, and more. It's a whole new way to go through life: heads up, hands free, and ears amazed.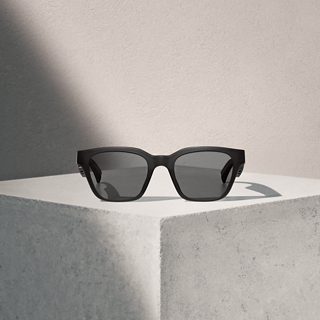 A classic angular look with a larger fit.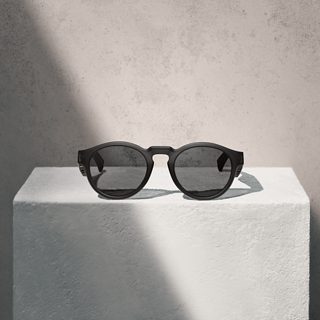 Distinct rounded lenses with a smaller fit.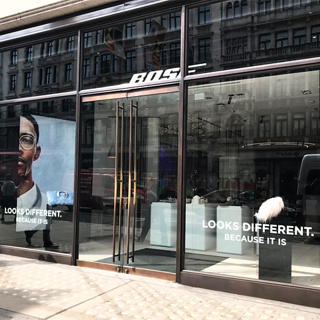 The most important part of Bose Frames is how you feel when you wear them. Visit a store to try them on and experience their revolutionary audio first-hand. You can even take them home. Pick a pair online or in store and wear them for 30 days in the wild. If you decide they're not for you, just send them back.

Love your Bose Frames? We want to hear about it. Post your photos to Instagram using #BoseFrames and tag @Bose to share your story.