SEARCH
Enter a search term in the field above.
Nothing found. Please enter a valid search (i.e., connection help, no audio from headphones, etc.).
Back to article
3348
Turning on or off voice prompts
The audible voice prompts that your system announce (i.e. battery status and connection prompts) can be turned on or off, depending on your preference.
To enable or disable voice prompts:
On the home screen, tap the Settings icon at the top right

In the Settings menu, scroll down to "VOICE PROMPTS" and toggle the "Enable Prompts" button: (Left is disabled) (Right is enabled)



Battery Level Voice Prompt
If you do not wish to hear the battery level when you power on your product, you can disable it in the Bose music app>Settings>Voice Prompts.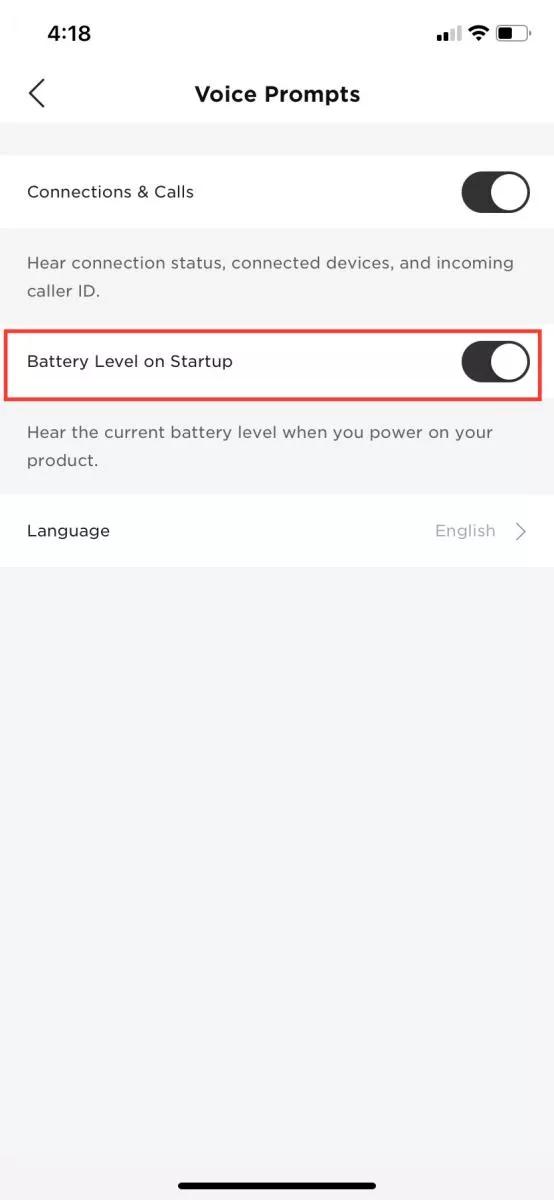 This QC and Sport Earbuds feature was added in the Bose Music App, versions:
iOS: 5.0.2
Android 5.0.1
Firmware version 2.0.7
Was this article helpful?
Thank you for your feedback!