SEARCH
Enter a search term in the field above.
Nothing found. Please enter a valid search (i.e., connection help, no audio from headphones, etc.).
Back to article
3348
Using the heart rate sensor
When you open the Bose app and connect your headphones, you should see the heart rate icon animate while the headphones are looking for your heart rate. Once heart rate is detected, you will hear "heart rate detected" in the headphones, and the heart rate icon changes to the heart rate number. The left earbud optical sensor must make contact with the skin to read the heart rate.
Monitor your heart rate in the Bose Connect app.
Note: Be sure the left earbud is properly and securely fit in your left ear so the sensor in the earbud can detect your heart rate.
Once your headphones are connected, the heart icon animate will appear in the Bose Connect app while your heart rate is being detected.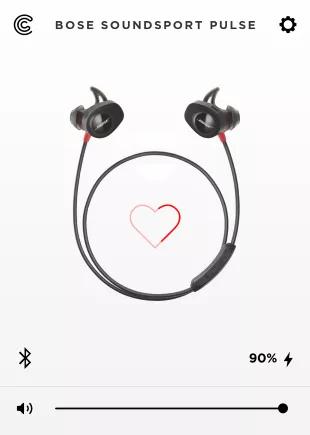 Once detected, "heart rate detected" is heard in your headphones and the heart icon in the app is replaced with your heart rate.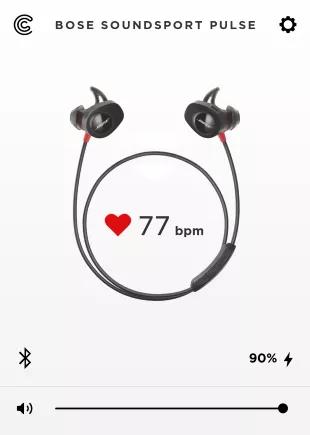 Tap the heart icon for a full screen view of your heart rate.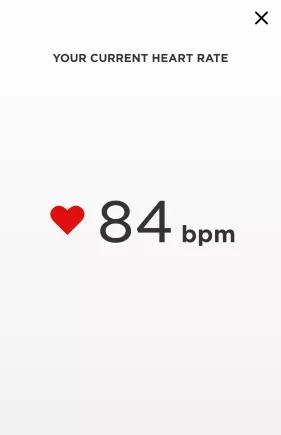 Use a fitness app to view your heart rate.
Several apps, including as MapMyRun, Runkeeper, Endomondo and others, can show your heart rate while the headphones are connected to the device running the app. Since different apps have different settings and heart rate availability, here are some tips:
In the settings of your fitness app, look for something similar to Devices, Hardware or Heart Rate Monitor, then follow the app instructions to search for or connect to a heart rate sensor — your headphones.
In some apps, you might need to select HR-Bose SoundSport Pulse from the app list of available devices
Some apps might only show your heart rate after selecting Start workout
Some fitness apps require a paid subscription for a full feature set, including heart rate monitoring
The left earbud detects your heart rate. Be sure it is securely fit to your ear during your workout
If the app has a help menu, refer to it for additional information on integrating your headphones with the app
Was this article helpful?
Thank you for your feedback!