SEARCH
Enter a search term in the field above.
Nothing found. Please enter a valid search (i.e., connection help, no audio from headphones, etc.).
Back to article
3345
Replacing the battery in your product
The battery in your product can be removed so you can insert a new battery if your battery weakens or dies. Find out how to access and replace the battery.
To replace the battery:
Tip: If the headphones will be stored for extended periods of time without use, removing the battery.
Tilt the right earcup inward to access to the battery compartment
Open the battery door by gently pressing and lifting the tab toward the top of the earcup
Tip the headphones so the battery drops out
Insert the new battery (positive/+ side first)
Close the battery door by gently pressing it into the earcup until it clicks.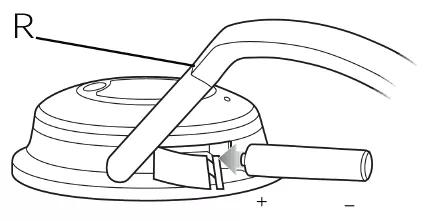 Was this article helpful?
Thank you for your feedback!