SEARCH
Enter a search term in the field above.
Nothing found. Please enter a valid search (i.e., connection help, no audio from headphones, etc.).
Back to article
3348
Fitting the Sleepbuds in your ear
For optimal noise masking and stability, it is important to choose the correct size ear tips for your Sleepbuds. If they are uncomfortable or don't feel secure in your ears, try the different ear tip sizes that come with your product to determine which provides the best comfort and fit.
Get the proper fit with your Sleepbuds.
It may take a couple weeks for you to get used wearing your Sleepbuds through the night. Here are some tips for getting the best fit.
Choose the best ear tip size
To determine the best fit, try all three size ear tips. You may need a different size for each ear. For more info, see
Changing ear tips
.
Each Sleepbud and ear tip is marked with either an
L
(left) or an
R
(right). Be sure to insert the left Sleepbud into the left ear tip and the right Sleepbud into the right ear tip.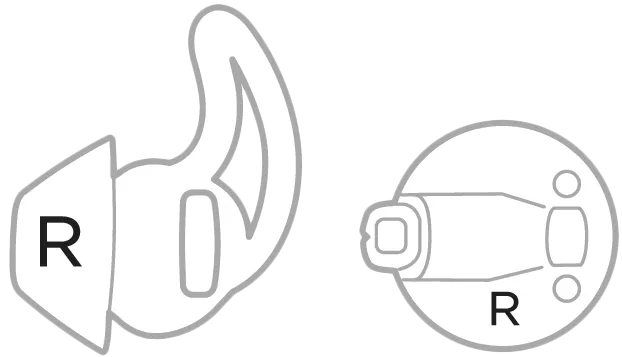 Fit the Sleepbuds in your ear
Place the Sleepbud in your ear
Rotate the Sleepbud back until is rests comfortably in your ear
Press the ear tip wing to tuck it underneath your ear ridge.


Check the ear tip size
If the ear tip doesn't feel comfortable or secure, try a different size. You may need a different size for each ear. For more info, see Changing ear tips
If your Sleepbuds begin to feel uncomfortable while you're sleeping, try a smaller size (if available)
Compare your fit to the images below to check if the ear tip fits correctly:


Was this article helpful?
Thank you for your feedback!