SEARCH
Enter a search term in the field above.
Nothing found. Please enter a valid search (i.e., connection help, no audio from headphones, etc.).
Back to article
3349
"Product Activation Failed" appears in Music app during setup
This message appears if your product is unable to connect to the Internet or to your Bose Music account. Try these suggestions to resolve the issue.
Reset your product.
Much like rebooting a smartphone, your product might need to be reset on occasion to correct minor issues. For more info, see
Resetting your product
.
Be sure the Bose app is up-to-date.
If the Bose app is not the latest version, it might be missing features or improvements. On your device, go to the app store, search for the app and select it. If an update is available, install it.
Force close and restart the app to try activating again
In the Bose music app settings, go to technical info. If you see this message, you should close the app and restart it to try activating again.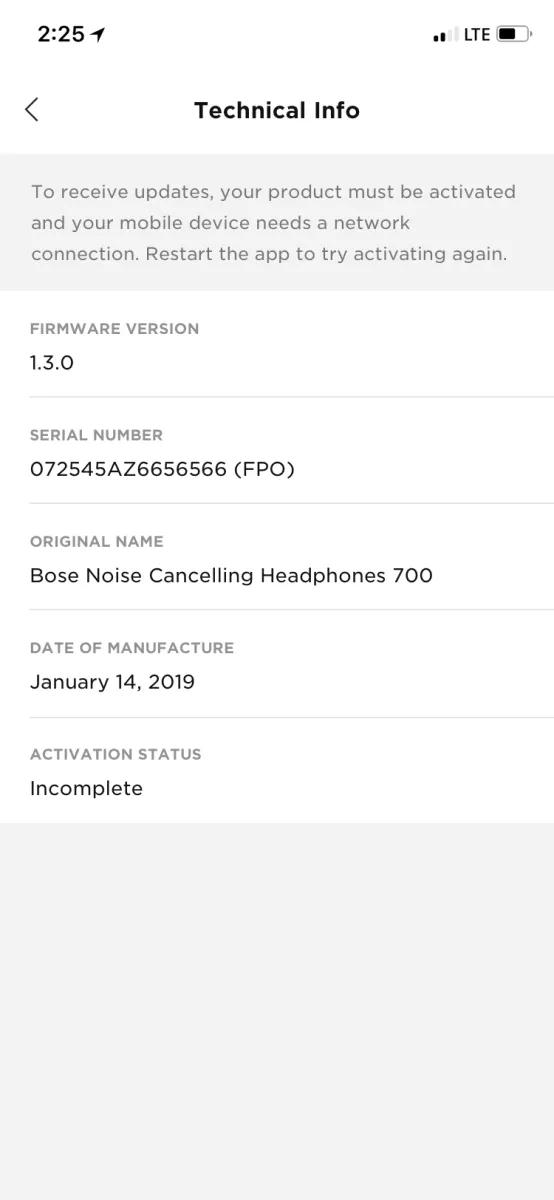 Image may differ in appearance from the actual product.
Your product may need service.
If the steps provided do not resolve your issue, your product may need service. Follow the link below for more information on how to service your product. Depending on your product and region, you will be provided a contact number or the ability to setup service online.
Click here to start service
Was this article helpful?
Thank you for your feedback!