SEARCH
Enter a search term in the field above.
Nothing found. Please enter a valid search (i.e., connection help, no audio from headphones, etc.).
Back to article
3348
In-ear detection
In-ear detection uses sensors to identify when you're wearing the earbuds. You can automatically play/pause audio, answer phone calls (if enabled), and adjust noise cancellation (QC Earbuds only) by inserting or removing an earbud.
In-ear detection features include:
Auto Play/Pause
- When you remove an earbud, audio pauses on both earbuds. To resume audio, reinsert the earbud.
Auto Answer Call
- You can answer phone calls by inserting the right earbud.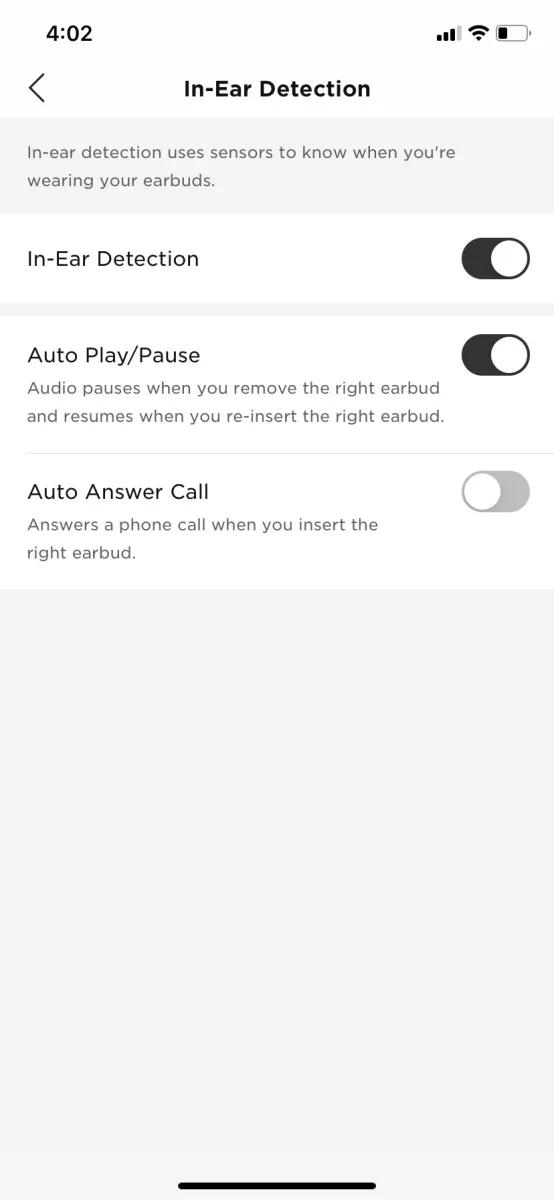 Was this article helpful?
Thank you for your feedback!