SEARCH
Enter a search term in the field above.
Nothing found. Please enter a valid search (i.e., connection help, no audio from headphones, etc.).
Back to article
3339
Wearing and adjusting your earbuds
Proper fit is important for product comfort and performance. Get tips on how to properly fit and adjust your earbuds.
Wearing your earbuds
Putting on the earbuds
Slide the earhook behind your ear and rotate it back until it rests gently over the top of your ear. The earbud should rest over the top of your ear.
NOTE: Make sure you wear the correct earbud on the correct ear. Look for the L (left) and R (right) markings on the inside surface of each earbud. 
To get the best fit while wearing glasses, remove your glasses before putting on the earbuds. When the earbuds are stable and comfortable, put your glasses back on.


Checking your fit
Move your head up and down and side to side to make sure the earbuds are stable and comfortable.
Proper Fit
You have the right fit when:
The earhook rests behind your ear without any discomfort
The earbud rests over the top of your ear
NOTES:
Depending on your ear, the earbud may look straight or slightly angled
A comfortable fit might feel slightly loose on your ear. As long as the earbud doesn't fall off when you move around, it's a proper fit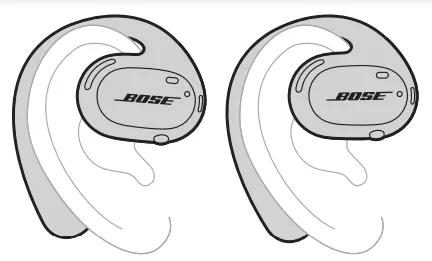 Improper fit
Adjust the fit if:
The earhook sits too high above your ear
The earhook is hanging off the back of your ear
The earbud covers your ear canal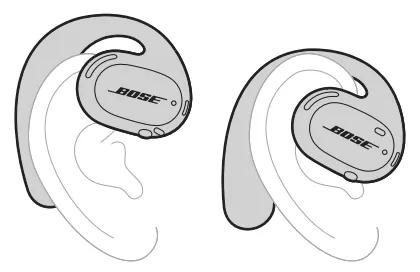 NOTE: If you feel any discomfort while wearing the earbuds, adjust how far back you've rotated the earbud  
Was this article helpful?
Thank you for your feedback!