SEARCH
Enter a search term in the field above.
Nothing found. Please enter a valid search (i.e., connection help, no audio from headphones, etc.).
Back to article
3348
Accessing the System Information Screen
The System Information screen provides information about your system, like serial number, software version, remote control information and more. This information can be useful when registering or getting support on your product.
To access the system information, follow these steps:
Turn the TV on
Select the TV video input that connects to the system
On the remote, press Source and select any source
On the control console, press and hold Setup until the System Information Screen displays
On the remote control, press the Up arrow to go to the SoundTouch Information screen
To exit the System Information Screen, press Setup again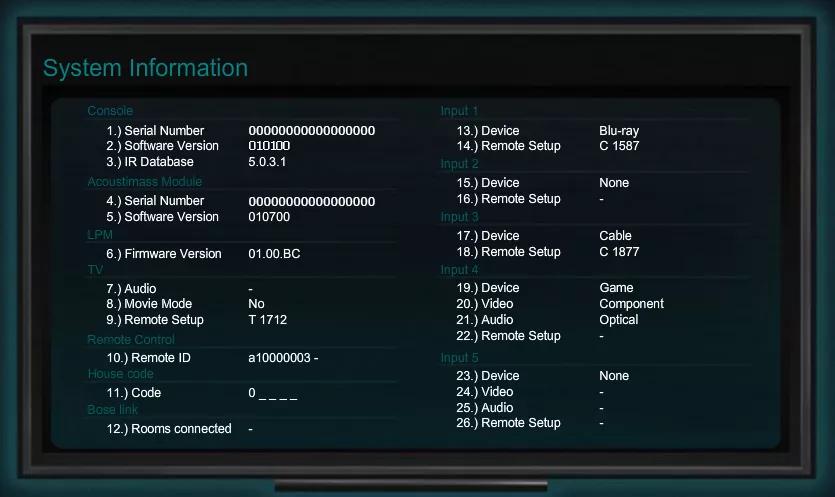 Note: The system will take about 5 seconds to exit the System Information Screen and will automatically go to the Source menu. Pressing the up or down arrow during this period will toggle between the main console information screen and the SoundTouch screen.
To obtain system information via the SoundTouch app, follow these steps:
In the SoundTouch app, choose the menu icon in the upper left




Choose "Settings" -> About"

  


Select the desired system to view that system's details

  
 
Was this article helpful?
Thank you for your feedback!