Payment methods and financing options
For your convenience, we offer a wide array of payment methods to complete your purchase on Bose.com.
The payment amount is authorized and held by your financial institution at the time you place your order. Your account is actually charged when your order ships.
Please note: Authorized and held amounts will not be available for other purchases. If an order is canceled, the authorization hold will expire in accordance with the terms of your bank or financial institution.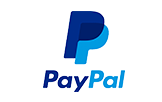 PayPal is a very safe and easy way to pay. You can use your credit card or bank account without exposing your account numbers. You can link your credit card or bank account to your PayPal account so you don't have to enter your card number or address everywhere you shop. Just log in to PayPal and quickly check out in a few clicks.
To pay by personal check, please call 1-800-999-2673.
Paypal Credit is a convenient and secure payment method that gives you the flexibility to purchase without using your credit card.
On orders over $1,500. No interest if paid in full in 6 months. Subject to credit approval. See more details.
FAQs
How do I apply for PayPal Credit?
You may select PayPal Credit in the purchase process. When placing your order, you will be sent to the PayPal Credit website and asked to provide your birth date and the last 4 digits of your Social Security number. Accept the terms, and if approved, your purchase is complete.
How does the "No interest if paid in full in 6 months" promotion work?
If your order is greater than $1,500 and you are approved for PayPal Credit financing, you will receive monthly statements and will be required to make at least the minimum monthly payment displayed on your billing statement each month during the promotional period. As long as you pay in full by the promotion expiration date, you will not be billed interest. If you do not pay in full, interest will be billed from the date of purchase.
Where can I check my balance, make a payment or obtain information about my PayPal Credit account?
The PayPal Credit website provides access to account information. You can also call PayPal Credit at 1-866-528-3733.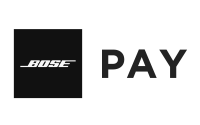 Bose Pay is a payment method powered by Klarna. It allows you to buy now and pay later. You can spread the cost of your purchase over time with different payment options. Download the Klarna app to keep up with your purchases and upcoming payments. Bose Pay payments are subject to Klarna's credit approval.