AMAZON ALEXA AND BOSE PRODUCTS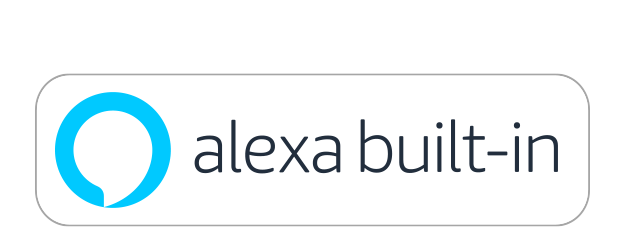 Alexa, how can you make my Bose products even better?
New technologies are constantly introducing new ways to interact with the world around us. Voice assistants like Amazon Alexa help make your everyday routine even easier. Amazon Alexa is found in a variety of products enabling your voice to control products like your headphones, speakers, TV, thermostats, lights, even your car.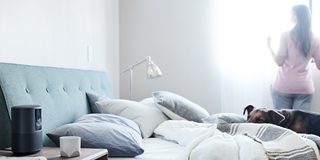 Once you've got it set up, Alexa can make your everyday life easier and more productive. Just say "Alexa" to engage with your personal voice assistant. Not sure where to start? Read on to explore the world of Alexa with Bose smart speakers and headphones.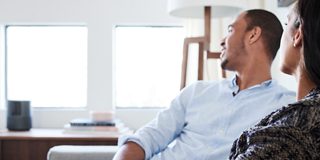 Let's say you're making dinner after a long day at work and you'd like a little music to help you relax. Without missing a beat (or a slice or a stir) you can simply say out loud: "Alexa, play my after-work playlist" and your Bose Home Speaker 500 comes to life, connects to your favorite music service, and suddenly fills the kitchen with music.
You can ask Alexa to play your favorite artist, genre, internet radio station, podcast, or playlist. Also, to go to the next track, turn up the volume, and more. It makes listening to music so easy you might find what a lot of other people have found — you're listening to more music than ever before.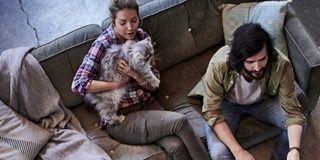 "Alexa, watch NFL Network."
You just finished dinner and finally got the kids down, and now you only have one minute before the season finale of your favorite TV series starts. Only problem is the remote is missing — again. But don't worry. Sit. Relax. That's plenty of time with Bose Voice4Video. Just say, "Alexa, watch channel 802," to instantly turn on your TV and Bose Soundbar 500 or 700, and start watching. Problem solved.

It's really that simple — your voice is the ultimate remote control. With one simple ask of Alexa, you can watch your favorite shows by channel number or by network name.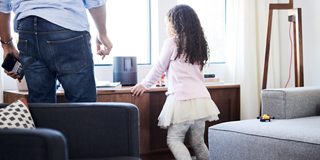 "Alexa, do I need an umbrella today?"

Prepare for the day ahead
We've all been there: you're late for work and trying to decide what to wear and what you need to pack for the day ahead. With your Alexa-enabled Bose smart speaker, just say "Alexa, what's the weather?" You'll get an answer almost faster than you can look out the window. Want to make sure you know the hot news topics for the day or the score of last night's game? Ask Alexa. It's these everyday tasks that make Alexa so helpful.
Alexa isn't all business though. She's also a lot of fun. You can ask for a joke or play games like Jeopardy. Any parent will tell you that Alexa can also be a lifesaver. She has answers to the dozens of questions your kids ask you every day. What's the biggest river? How many moons does Saturn have? Are lions really cats? Why is the sky blue? If you don't know, you don't need to fake it — just ask Alexa. Alexa can also help the whole family unwind after a crazy day by reading an audio book or playing an interesting podcast. Cuddle up on the couch and let Alexa do the work.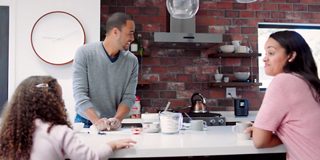 "Alexa, what's on my calendar for tomorrow?"

Want to check on what you're cooking in the oven in 10 minutes? Just say, "Alexa, set a timer for 10 minutes." Have an early meeting tomorrow morning? Just say, "Alexa, set an alarm for 6 AM." Alexa makes simple daily tasks like this even easier. Just think, you'll never need to write out a shopping list or get out your phone or computer to check if your favorite restaurant is still open. It may sound simple, but it's the simple things that Alexa can do for you that can really simplify your day.

You can find Alexa in our Bose Noise Cancelling Headphones 700, QC35 II wireless headphones, and our family of smart speakers and soundbars. Software updates will continually increase Alexa features as they become available, like more language options and more music services. With Alexa, getting the most out of your Bose products is easier than ever. And who doesn't like the sound of that?

Amazon Alexa enabled bose products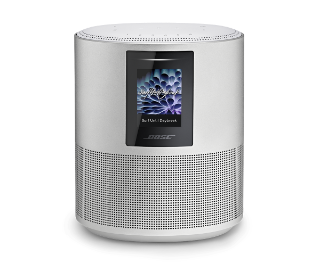 NEW LOW PRICE Bose Home Speaker 500
Current Price $299.95 $299.95 Original Price $399.95 $399.95
Best in class wall-to-wall stereo sound. Built-in voice control.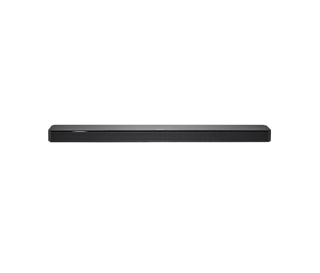 SPECIAL OFFER Bose Soundbar 500
From Current Price $499.95 $499.95 Original Price $549.95 $549.95
Ultra-high performance with ultra-thin design. Built-in voice control.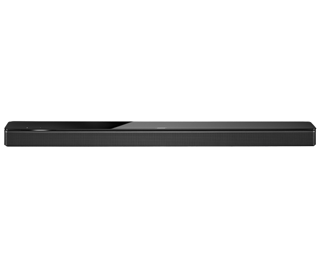 SPECIAL OFFER Bose Soundbar 700
From Current Price $699.95 $699.95 Original Price $799.95 $799.95
Designed to be the world's best soundbar. Built-in voice control.