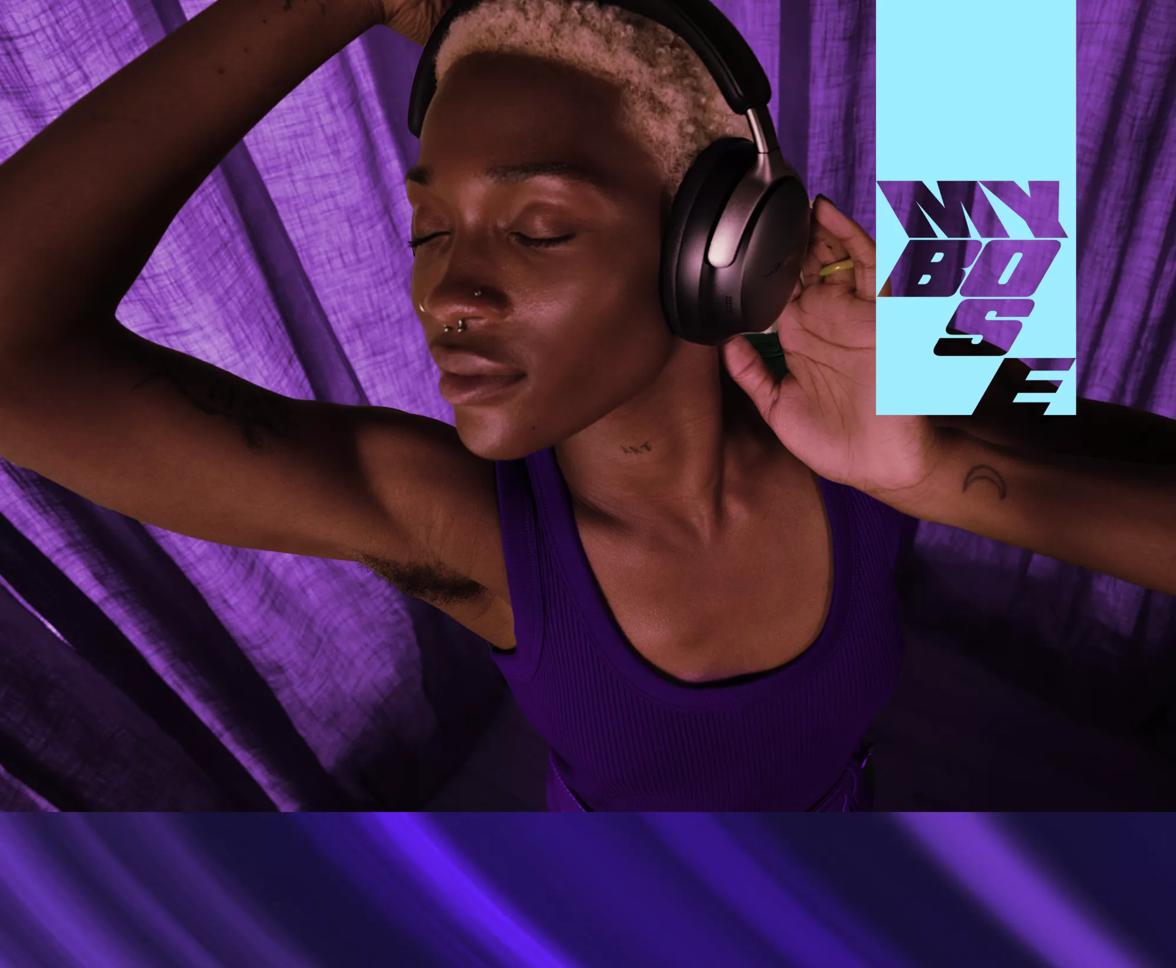 Become a My Bose member
Get the VIP treatment
Have you heard? My Bose plugs you into exclusive perks that level up how you experience the power of sound. Sign up to enjoy VIP treatment — It's free and easy!
Members-only discounts
Save more with My Bose sign-up and special discounts.*
Track orders and register products
Keep track of your Bose activity all in one place.
Check warranty status
Check your warranty directly in My Bose.
My Bose Wish list
Instantly add products to your Wish list and share with others.
Exclusive experiences
Access to giveaways, events, product testing, and more.*
Faster checkout
Save your settings for the quickest checkout experience.
Service and repairs
Submit and track your service and repair requests.
Set preferences
Choose how you want to stay in touch.
*Bose email opt-in required
Become a My Bose VIP, your pass to exclusive savings and more.
Step 2. Receive your first perk.
After you create your account, you should receive a welcome offer. Offer will arrive via email within 30 minutes post account creation.*
Step 3. Enjoy ongoing VIP perks.
Start enjoying all the My Bose perks listed above and keep an eye on your inbox for exclusive offers.
Exclusive giveaways

Get invites to exclusive giveaways only for our My Bose members.

Welcome Offer

Join My Bose to receive $20 off your next purchase.*

Anniversary Gift

Receive a special coupon each year on the anniversary of your sign-up date.

Upgrade your sound

Create an account to get easier access to trade-up credits