BOSE
A30 Aviation Headset
Quiet the noise. Amplify the experience.
What happens when all the distractions — everything that's standing in your way — are stripped away? You're left with the pure, indescribable feeling of the freedom of flight.
Featuring three selectable modes of active noise cancellation and talk-through communication, the A30 offers the best balance of attenuation and audio clarity of any pilot headset on the market.
Discover the details in 360 degrees
Interactive view
Why choose when you can have it all?
Discover the features that make the A30 first in flight
Inspired by decades of Bose research and development, the A30 was engineered to perform in high-intensity flight environments by combining comfort, audio clarity, and active noise cancellation.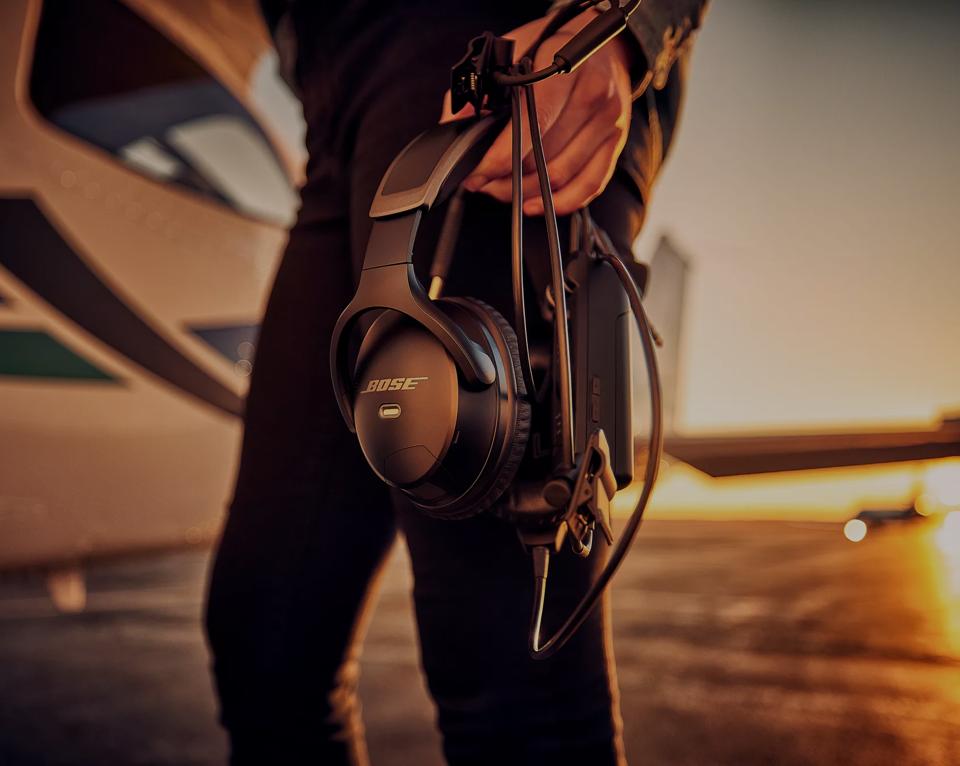 Lightweight design with low clamping force
Our lightest and most comfortable around-ear aviation headset, weighing in at 14.2 ounces.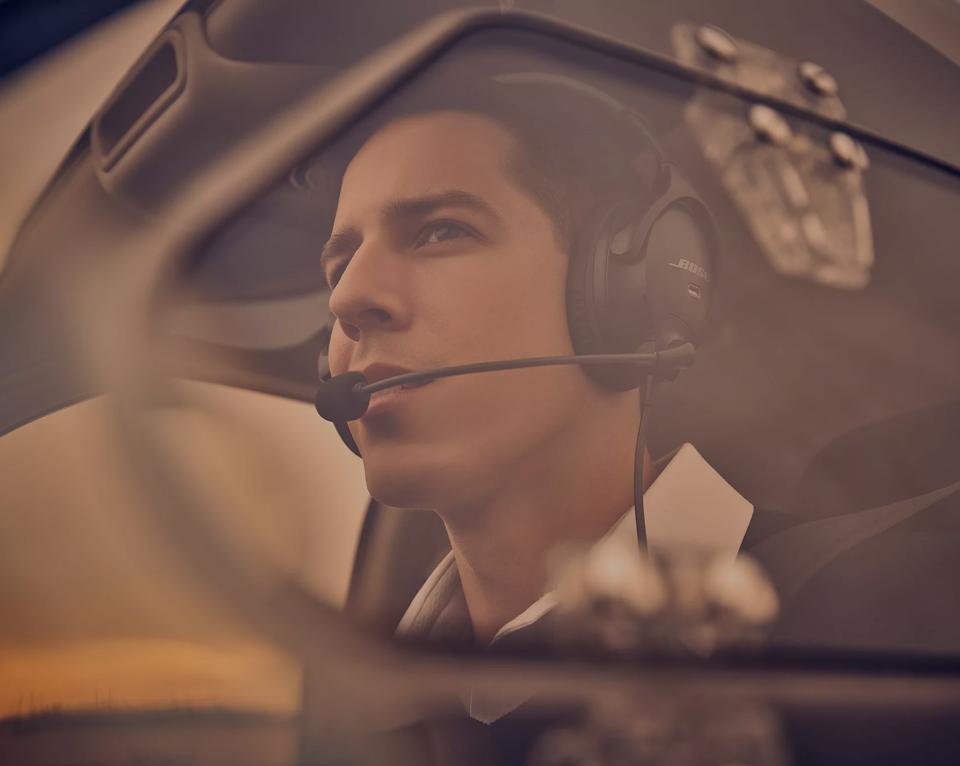 Unmatched audio clarity with active equalization
Incoming signals are shaped and equalized for enhanced clarity and intelligibility.

Active noise reduction and noise cancelling microphone
Adjustable noise cancellation modes to accommodate different use cases or personal preference.
Features that fit your flight
FAA TSO and EASA E/TSO-C139a certified

Unmatched audio clarity with active equalization

Toolless, side swappable down cable and mic

Precision-focused noise cancelling microphone
Stories from the skies
Read about the stories, discoveries, and experiences that inspire aviation innovation at Bose.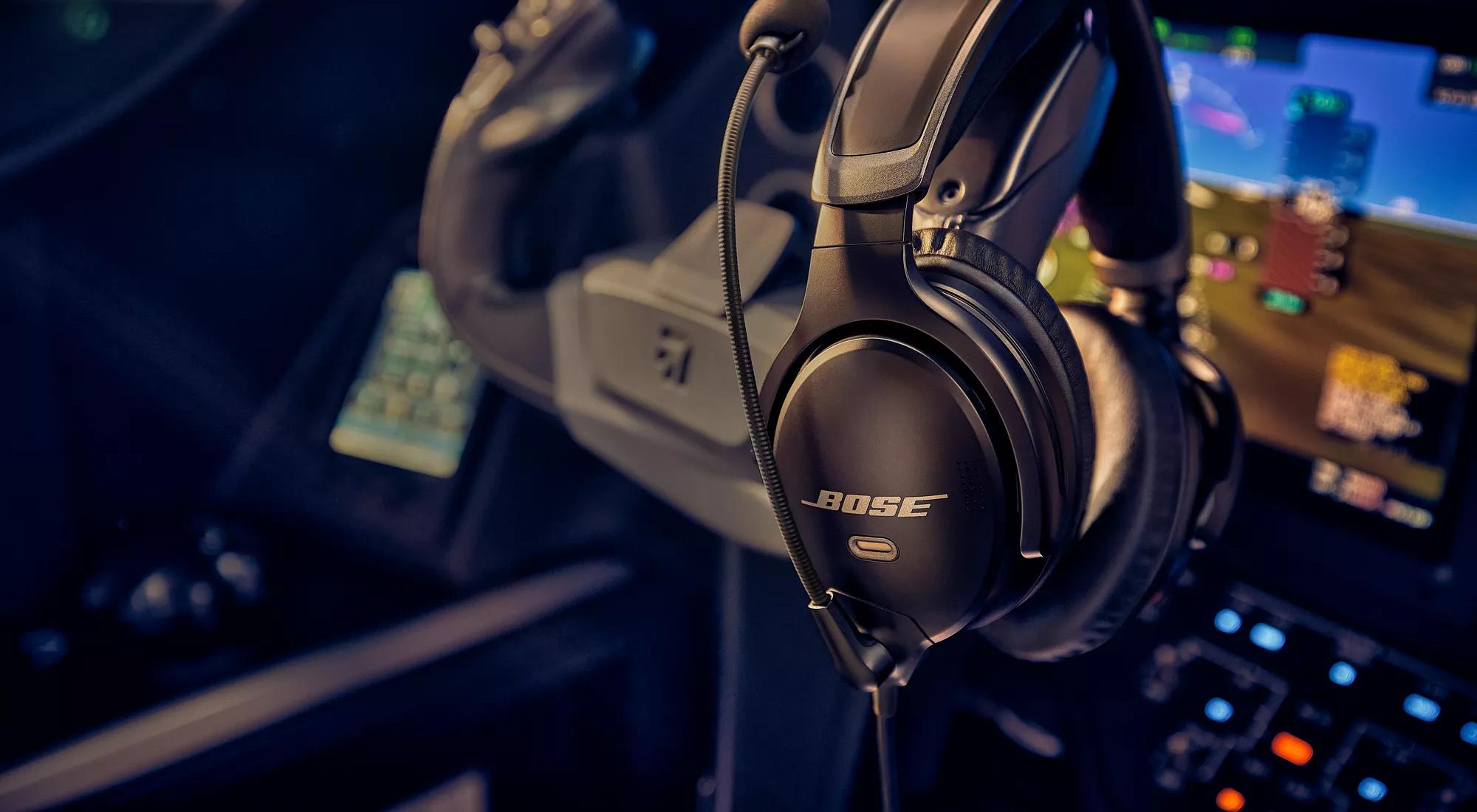 Headset must-haves
When choosing a headset, look for these 5 features.
Find your sound
Noise environment
Nearly every cockpit environment
Weight
14.2 ounces (404 grams)
Noise cancellation
3 Levels (low, medium, high)
Noise environment

Nearly every cockpit environment

Weight

14.2 ounces (404 grams)

Noise cancellation

3 Levels (low, medium, high)

View Product

Noise environment

Moderately noisy environments

Weight

4.5-ounce (127.6-gram)

Noise cancellation

3 Levels (low, medium, high)

View Product
Bose A30 Aviation Headset