The music never stops. They never lose focus.
Music is an essential tool in every aspect of their lifestyle—that's why Bose teamed up with the U.S. Ski and Snowboard teams to deliver the performance they need to get focused, and get big. For Joss Christensen and Tom Wallisch it's truly essential gear, critical to timing their jumps and blocking distractions on the mountain and in urban parks. Check out the videos below to see their electrifying moves, and how Bose headphones play a crucial role.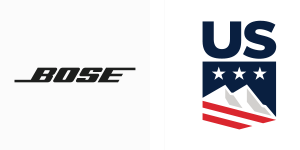 He puts in his headphones, the music starts and Joss Christensen flies down the slope. When the beat drops he launches off his first jump. When the bridge of the song hits, he hits the rail. As the music soars, so does he. SoundSport wireless headphones stay put and deliver the performance Joss needs to perfectly time his impeccable runs. Because when he pulls off his death-defying tricks, his headphones are an essential tool.

Dive into the music that gets Joss through his runs.
Unstoppable focus.
Effortless style.
Cars whiz by on the freeway. His skis scrape against the rails. A train barrels down the tracks. The entire city is alive with noise. But Tom Wallisch doesn't hear any of it. QC30 headphones get him in the zone—and keep him there—so he can stay focused when he's airborne in one of his self-made urban parks. Noise, nerves, naysayers … they're all blocked out, and he can just shred.

Can't get enough of Tom's videos? Check out his Instagram for more.
THE INSPIRATION RUNS DEEP
It's not just Joss and Tom. Music plays a huge role for other U.S. Ski and Snowboard Team athletes, and skiers and riders around the world. Check out the rest of #TeamBose and follow along to see the tricks, the views and what they're listening to.
SHARE WITH US
#TeamBose
This is where athletes and fans come together. We'll post their photos as they train, travel and compete—and tag your own ski and ride photos using #TeamBose. Check back to see if they're featured here.