BOSE NOISE-MASKING SLEEPBUDS



We're working to end sleepless nights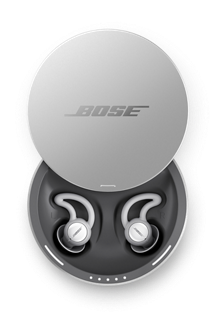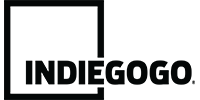 Sleep never
sounded so good
Bose has always strived to help people live better lives. To help you feel more, do more and be more. And now, that means improving the way you sleep by helping to keep unwanted noise from waking you or keeping you awake. Through a partnership with Indiegogo, we're currently working with a limited number of testers who are trying out our tiny, comfortable Bose noise-masking sleepbuds and will tell us what they think. While the testing phase is currently sold out, the feedback we collect will go into making the final product even better for a wider release later in 2018. By crowdsourcing real feedback from real people, who are living the problem, we're working together to ensure we're delivering on our promise.
Sign up below to join our Bose sleepbuds mailing list. You'll get the most up-to-date information on our latest innovation, including when it will be available in your region.

Why we're helping
you sleep better

Each one of the 7.6 billion people on this planet needs to sleep to live. Unfortunately, while most people appreciate the importance of exercise and nutrition to overall wellness, they don't understand that proper sleep is just as important. The goal of the team behind Bose noise-masking sleepbuds is to help change that. Hear from members of the Bose team about how and why we want to help people get more and better sleep.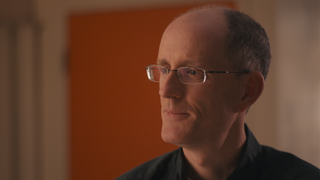 Brian Mulcahey
DIRECTOR, EMERGING BUSINESS
"I really believe that, with this solution to this really massive problem … we're going to change millions of people's lives. It's that simple."
60%
of adults worldwide report issues with one or more areas of the sleep journey: falling asleep, staying asleep or waking up.

79%

of adults get fewer than seven hours of sleep each night. 30% get fewer than six hours.

25%
of couples in the U.S. sleep in different rooms, most often due to a snoring partner.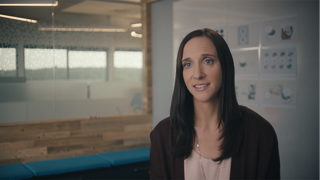 Liz Dylewicz
PRODUCT MANAGER
"There's a whole host of things that prevent people from falling asleep or even staying asleep. What we really focus on is how noise impacts your ability to fall or stay asleep."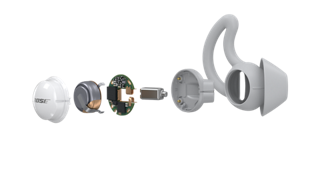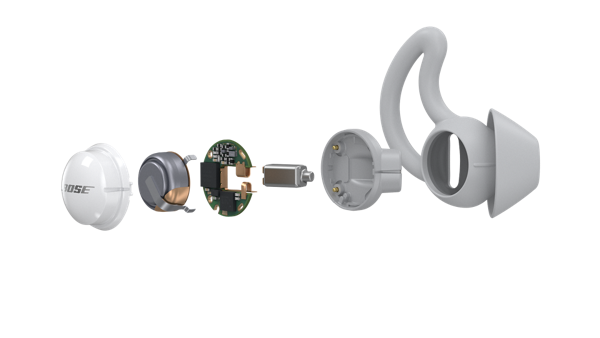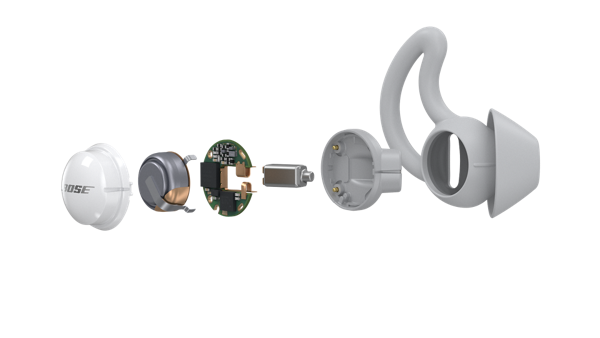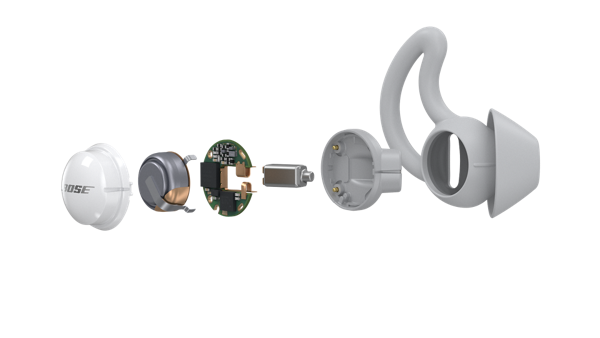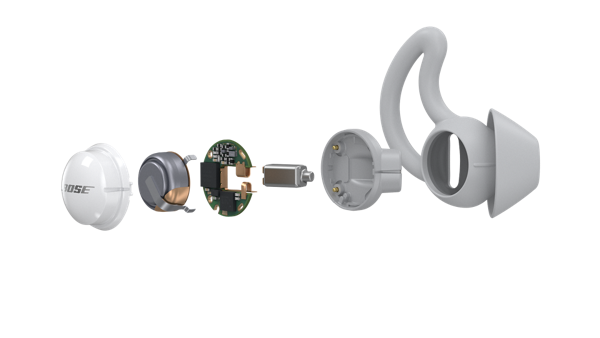 Rechargeable silver-zinc micro-battery
Generally used in applications like hearing aids, silver-zinc micro-batteries are safe for wearable applications. The battery provides enough power for up to 16 hours of soothing sounds.
Noise masking
The sleepbuds block out common night-time noise disturbances (snoring, loud neighbors, traffic, etc.) through a combination of passively attenuating eartips and engineered masking sounds.

Noise-isolating eartips
We tested different materials, assessed their fit and firmness, and researched various ear shapes to develop StayHear+ Sleep tips. They form a gentle seal that contributes to the noise-masking capabilities of the earbuds.



Because the sleepbuds feature built-in flash memory, a variety of soothing sounds are already preloaded. These sounds have been designed to be soothing and to fade from your attention while effectively obscuring unwanted disturbances. Other sounds are provided purely based on their relaxing quality.


The included charging case is a convenient place to store and protect your sleepbuds when they're not in use. The case provides the sleepbuds one additional full charge when unplugged, making it convenient for overnight or multi-day trips.

Wake up without waking up your partner. Set your alarm within the Bose Sleep app and hear it through the sleepbuds. That way you won't disturb the person sleeping next to you.

StayHear+ Sleep tips—which come in three sizes—are as comfortable and secure as possible, even if you sleep on your side or toss and turn throughout the night.


Bose sleep app
Customize your sleep
You decide how you sleep. Download the Bose Sleep app and personalize your experience by customizing the settings on your Bose noise-masking sleepbuds. Select your soothing sound, volume level, and for how long you want it to play during the night. You can even set wake-up alarms.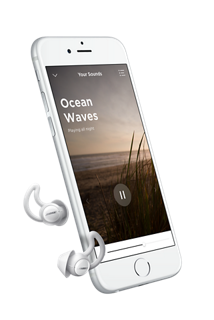 The sleepbuds offer a variety of soothing sounds to help you sleep, including nature sounds and other familiar sounds. The sounds are divided into those engineered for noise masking and those for relaxation. Most bedroom noises can be rendered completely inaudible depending on the soothing sound selected and the volume used. By adjusting the volume, you can balance how loud you want the soothing sound to play with how undetectable you'd like the offending noise to be.