BOSE
QuietComfort Earbuds II
Say hello to earbuds uniquely tuned to the shape of your ears
CustomTune technology uses a special chime to learn your ear canal's shape. The chime is sent into your ear, then bounces back and is picked up by the built-in microphones, allowing your buds to optimize noise cancellation and sound performance that fits you perfectly.
Take it one step further, using Adjustable EQ settings to control bass, mid-range, and treble levels as you go.

They analyze
CustomTune technology measures how your ear canal warps the sound played into it.
They adapt
Earbuds that automatically adjust for any distortion? Magic.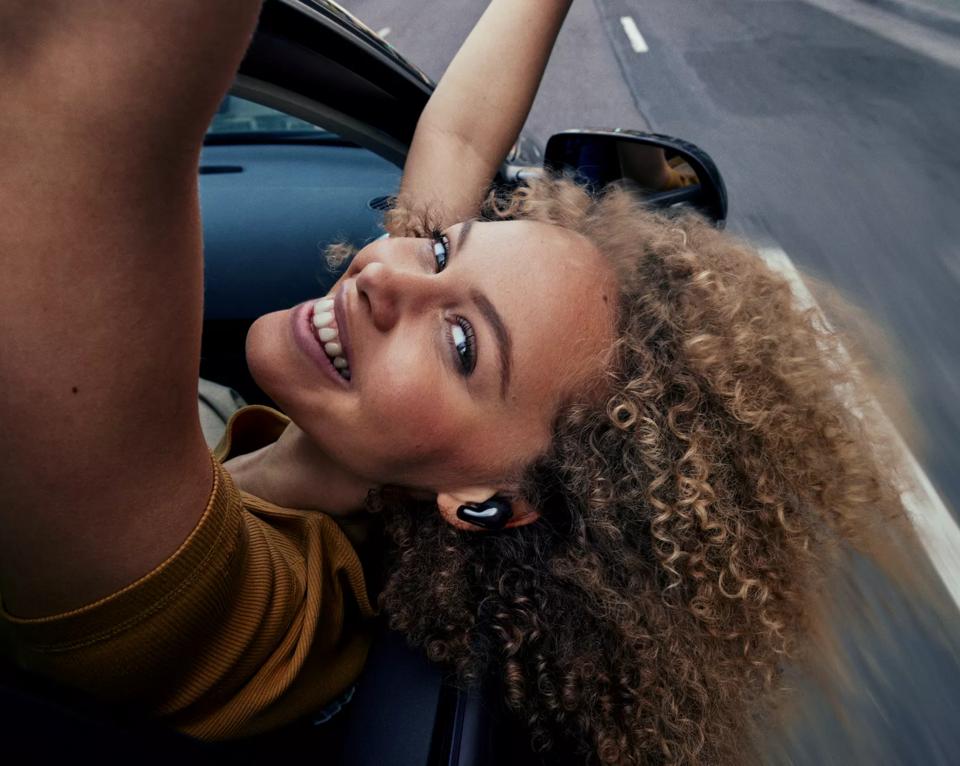 They personalize
Dance harder. Focus better. Hear your fave song like it's the first time all over again.
Proprietary active noise cancelling technology
When you want it, how you need it. Try it out.
Hear the difference
All-day comfort and stability
Choose from 9 combinations of eartips and stability bands to find the right fit.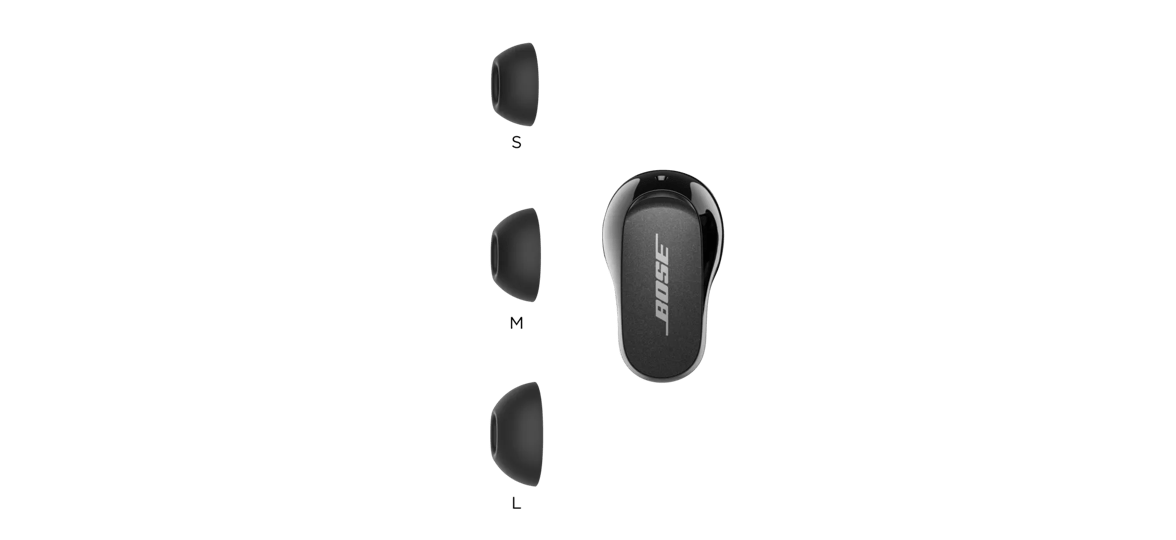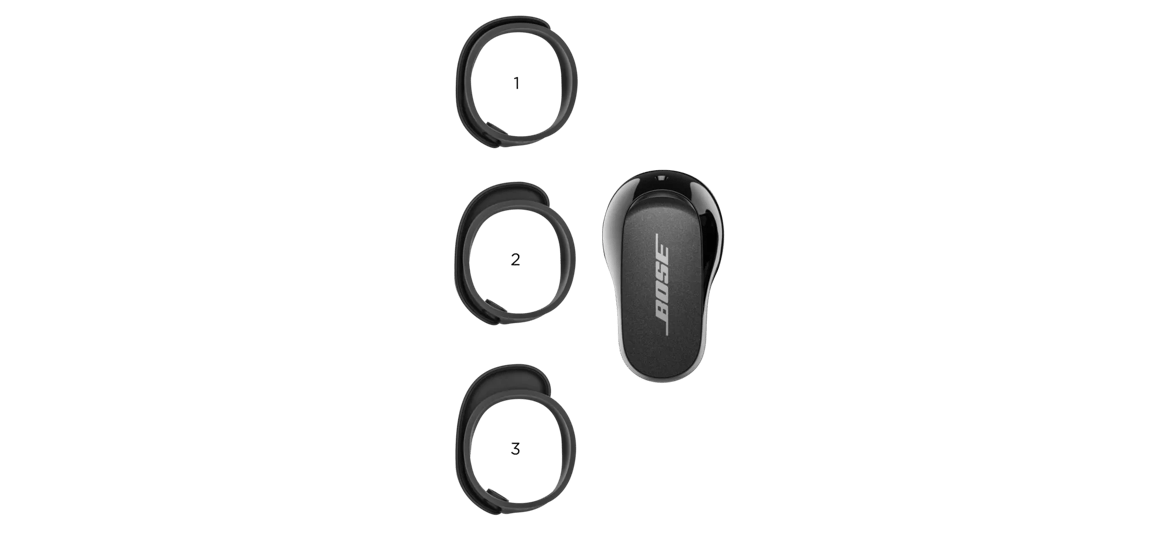 Discover the details in 360.
Interactive view
*Battery life: Up to 6 hours. Earbud charge time: 1 hour. Charging case charge time: 3 hours. Quick-charge time: 20 minutes for up to 2 hours.
SHARE WITH US #SOUNDISPOWER
Passionate about sound? Us too. Post your photos with Bose gear on Instagram with #SoundIsPower and tag @Bose for a chance to be featured.
Bose QuietComfort Earbuds II