BOSE TERMS OF SALE
Last Updated: March 19, 2020
IMPORTANT NOTICE: DISPUTES ABOUT THESE TERMS OF SALE AND BOSE PRODUCTS AND/OR SERVICES ARE SUBJECT TO BINDING ARBITRATION AND A WAIVER OF CLASS ACTION RIGHTS AS DETAILED IN SECTION 15 OF THE BOSE TERMS OF USE WHICH IS INCORPORATED INTO THIS AGREEMENT BY REFERENCE.
This Terms of Sale ("Agreement") applies to the purchases you make through Bose websites that are provided in the United States and that link to this Agreement ("Sites"). This Agreement is a legal agreement between you and Bose Corporation and its corporate affiliates, subsidiaries, and divisions as may change from time to time (collectively, "Bose," "we," "us," and "our"). This Agreement applies to the purchases of products and/or services ("Products") on or through the Sites. Based on your territory and/or the delivery territory of the Products, a different version of these Terms of Sale may apply. If this is the case, such different version will be presented to you on the Sites at the point of purchase.
PLEASE READ THIS AGREEMENT CAREFULLY! IT CONTAINS VERY IMPORTANT INFORMATION ABOUT YOUR RIGHTS AND OBLIGATIONS, AS WELL AS LIMITATIONS AND EXCLUSIONS. BY PURCHASING A PRODUCT ON THE SITES, YOU ARE ALSO BOUND BY THE BOSE PRIVACY POLICY AND TERMS OF USE, WHICH ARE INCORPORATED HEREIN BY REFERENCE. PLEASE NOTE THAT THE TERMS OF USE CONTAINS A MANDATORY DISPUTE RESOLUTION CLAUSE THAT REQUIRES THE USE OF ARBITRATION ON AN INDIVIDUAL BASIS TO RESOLVE DISPUTES, RATHER THAN JURY TRIALS OR CLASS ACTIONS. IF YOU DO NOT AGREE WITH THESE TERMS, DO NOT ORDER/KEEP YOUR PRODUCTS.
1. Price and availability
Some of the Products featured on the Sites are displayed for promotional purposes only and may not be available for purchase through the Sites. All Products offered for purchase on the Sites are subject to availability. The prices stated for such Products are subject to change without notice. Any Bose publication may include technical inaccuracies or typographical errors. Bose shall not be held responsible for any pricing, typographical, or other errors in such publications. Changes may be periodically made to these publications. These changes will be incorporated in new editions of these publications. Bose may make improvements and/or changes in the products and/or the programs described in these publications at any time without notice.
2. Promotional offers
All promotional offers made on the Sites are limited to purchases made from Bose and its participating authorized dealers, and are subject to the conditions of the offer. Purchases must be made during the specified promotional period to qualify.
3. Order acceptance
We reserve the right, at our sole discretion, to cancel or refuse any order for any reason at any stage of the online ordering process, including after an order has been submitted and whether or not the order has been confirmed. Unless otherwise agreed to by Bose, payment must be received by Bose prior to acceptance of an order. Notwithstanding the foregoing, Bose may in its discretion choose not to charge your credit card until your order has been shipped. Bose may process payment for and ship parts of an order separately. Some situations that may result in cancellation include limitations on quantities available for purchase, inaccuracies or errors in Product or pricing information, or problems identified by our credit and fraud avoidance department. We may also require additional verifications or information before accepting any order. We will attempt to contact you if all or any portion of your order is cancelled, or if additional information is required to accept your order.
4. Resale
Purchases made on the Sites are intended for end users only. Products sold through the Sites are not authorized for resale or export. The resale of or offer to sell a new Bose patented product without the authority of Bose is an infringement of Bose patent rights. Your submission of your order shall constitute your full acceptance of these restrictions on resale. Your purchase may not be sold, leased or transferred to restricted countries, restricted end users, or for restricted end uses according to U.S. export and sanctions laws.
5. Payment methods and financing options
For your convenience, we offer a wide array of payment methods to complete your purchase on Bose.com.
a. Credit/debit cards: We accept the following credit and debits cards.

The payment amount is authorized and held by your financial institution at the time you place your order. Unless otherwise agreed to by Bose, payment must be received by Bose prior to acceptance of an order. Notwithstanding the foregoing, Bose may in its discretion choose not to charge your credit card until your order has been shipped.
Please note: Authorized and held amounts will not be available for other purchases. If an order is cancelled, the authorization hold will expire in accordance with the terms of your bank or financial institution.
b. PayPal®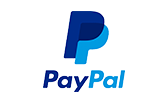 PayPal is a convenient and easy way to pay. Per PayPal, you can use your credit card or bank account without exposing your account numbers. You can link your credit card or bank account to your PayPal account so you don't have to enter your card number or address everywhere you shop. Just log in to PayPal and quickly check out in a few clicks.
c. PayPal Credit®
Paypal Credit is a convenient and secure payment method that gives you the flexibility to purchase without using your credit card. Subject to credit approval. See more details.
d. Bose Pay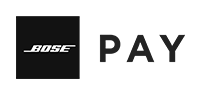 Bose Pay is a payment method powered by Klarna. It allows you to buy now and pay later. You can spread the cost of your purchase over time with different payment options. Download the Klarna app to keep up with your purchases and upcoming payments. Bose Pay is subject to credit approval.

6. Voucher codes
Voucher codes are only valid for orders placed online on this website only.
Bose reserves the right to decline orders where, in its opinion, a voucher code is invalid for the order being placed

Voucher codes are only valid on specific products while stocks last

Only one voucher code can be used per order

Voucher codes are not valid in conjunction with any other promotion

In the event of product returns, refunds will be given for cash used in the original purchase once the promotion is applied, minus any shipping, gift wrap, or gift card costs charged on the original order

In the event of part of the order being returned, the value of the promotion applied on that order will be spread between the goods proportionately. The sum in cash exceeding this value, minus any shipping, gift wrap, or gift card costs charged on the original order, will be returned to the customer
7. Order Confirmations and Cancellations
a. What sort of order confirmation will I receive?
Once you place your order at the end of the checkout process, we will confirm your transaction with an order number. We recommend that you print and save a copy of this page for your records. With your permission, we'll also send you an order confirmation by email.
b. Can I change or cancel my order before it has shipped?
Because we strive to process orders quickly, there is only a brief period of time (2 hours) during which you may change or cancel an order. Please call us at 1-800-999-2673 and we will try to accommodate your request.
If your order has already shipped, you may refuse delivery and the order will be returned to Bose. When we receive it, we will credit the payment method used to make the purchase.
After you have received your order, you have the right to cancel the purchase and return or exchange any Bose product as described in Section 9 below.

8. Shipping and delivery
Shipping charges are based on the shipping method you choose (either standard or express) and the size of your Product order. When you make a purchase, the shipping charge is estimated in your basket, and will be presented to you during the checkout process. This date is based on the stock status of the product ordered and your choice of standard or express shipping. Product title passes to you when the Product is shipped. You have thirty (30) days to notify Bose of any missing, wrong, or damaged portion of your purchase in accordance with the provisions set forth in this Section or Bose cannot be held responsible for these issues.
We strive to keep all products sold on the Sites in stock, but high demand occasionally results in delayed shipment. Stock status is indicated on the product page and in your basket during checkout.
Please note that the number of days quoted for standard and express shipping refers to transit time only. Additional time (typically one business day) is required for processing in-stock orders. Refer to the chart for estimated delivery times.
a. Standard shipping
Standard shipping for Products purchased on or through the Sites is by United States postal service (typically products weighing 2 lbs or less) or UPS ground. The specific carrier can be found on your email shipping confirmation or by visiting Track your order for orders shipped within the continental United States. Orders shipped to Alaska and Hawaii are sent by express shipping. Most standard shipments are delivered in five to six days from the shipping date (applies to in-stock items; subject to carrier delay; excludes order processing time).
b. Express shipping
Express shipping is available for orders shipping to addresses in the United States, US Virgin Islands and Puerto Rico. Express shipments are delivered one business day after the date the order ships (applies to in-stock items; subject to carrier delay; excludes order processing time).
c. A word about our shipping boxes
Please note that Bose® products may come in distinctive packaging that showcases product image, name and features.
d. Reporting lost or damaged packages
Please call us at 1-800-999-2673 or send us an email, as per the instructions below. We will work with you to resolve the problem.
If the product is not delivered:
Please call us at 1-800-999-2673.
Or contact us online:
Select the "Order Information" radio button

Complete the form and enter the information about the missing order in the "Your message" text box

Click the "Submit" button

We will contact you regarding the problem
If the product is damaged:
Be sure to save your box and all packing materials in case an inspection or pickup is needed. Please call us at 1-800-999-2673.
Re-pack the product in its original box

Write the RMA number clearly on the outside of the box

Be sure to use a package-shipping service such as United Parcel Service, Federal Express or the United States Postal Service that is able to track shipments. Ship the package to: Bose Replacements and Returns 3550 East 40th Street Yuma, AZ 85365

When we receive your return, we will contact you about resolving the problem
Note: please be sure to write the RMA number clearly on the outside of the box. Failure to do so may result in your package being refused or cause delays in processing your refund.
e. Delivery confirmation signature
Bose Corporation works with all major carriers, including United Parcel Service and the United States Postal Service, to be sure products are delivered safely.
In some cases, a signature is required before a package can be left at your location. The delivery driver decides if a signature is needed, based on location, weather conditions and other factors. If you receive a notice stating delivery was attempted while you were out, please follow its instructions regarding an alternate delivery date or package pick-up.
f. APO/FPO and Military Exchanges
Bose Corporation does not ship directly to APO/FPO addresses. Since we cannot track packages after their arrival at APO/FPO drop-off points, we are reluctant to make shipments that may be misdirected or lost.
You can, however, order Bose products directly from the following military exchange websites:
9. Order tracking
You may track your order using your order number by clicking on this link:
Order information may not appear in the tracking system until shipment. Please wait 24 hours after receiving your shipping confirmation email to track your shipment.
10. Returns and exchanges
Satisfaction is guaranteed on all Bose® Products purchased by consumers directly from Bose. We want you to be thrilled, so if you're not satisfied with your purchase for any reason, simply return it within the 90-day trial period* for a full refund. Gift boxes are non-refundable. Bose Hearing Aid products are subject to the specific trial/refund periods as described in their applicable Bill of Sale.

*115 days for L1 systems, 60 days for aviation headsets and accessories
Please Note: Orders of QC35 customized headphones are created just for you and the Bose 90-day risk-free trial does not apply. You may return this product within 90 days of purchase subject to a 25% restocking fee. Products customized by Bose are fully backed by our standard limited warranty. Please note that any products customized by any third party voids the Bose limited warranty. If you are experiencing any issues with the use or enjoyment of a product purchased on the Sites and/or feel that it just isn't right for you, please call 1-800-999-2673 to begin the return or exchange process.
Promotional bundle returns: When a bundle is purchased and only part of the bundle is returned, the bundle discount is void, and the total bundle discount will be deducted from the refund. For example, if you receive a $50 savings when you purchase a charging cradle and Bluetooth speaker together and you return either item separately, the $50 savings will be subtracted from your refund.

Note: please be sure to obtain an RMA number and clearly write it on the outside of the box. Failure to do so may result in your package being refused or cause delays in processing your refund. Be sure to use a package-shipping service such as United Parcel Service, Federal Express or the United States postal service that is able to track shipments.
If you purchased your product at a Bose store, please return or exchange it there. Bose Stores cannot, unfortunately, accept returns or exchanges of products purchased from the Sites or by phone. Also, Bose does not accept returns or exchanges of Bose products purchased from other retailers.
11. Shopping help: Shopping baskets and sales tax
The following section provides helpful information for how to purchase Products online.
a. About sales tax
Your purchase on or through the Sites includes sales tax as required by law. The tax rate is based on the delivery address of your purchase. The actual tax amount will appear on the Payment page during the checkout process.
b. Checking out
Once you've added an item to your basket, you'll see an order summary, along with any recommended accessories for your purchase. You can choose to continue shopping, save your basket or begin checkout. Click "CHECKOUT" and you will follow these steps:
Shipping and billing: Select a shipping method, and enter shipping and billing information.

Payment: Select your payment method

Review and complete order: Review your order, including shipping and payment information. Complete your order by clicking the "PLACE ORDER" button

Order confirmation: Once submitted, you'll receive an order confirmation number to help you track your order
c. A note about security
We use a variety of measures to protect the online security of your personal information, however, no method of transmission over the Internet, and no means of electronic or physical storage is absolutely secure. Thus, we cannot guarantee or warrant the security of your information.
d. Shopping help for international customers
Orders placed on Bose.com can only be shipped to addresses within the United States, US Virgin Islands and Puerto Rico. If you would like to place an order for shipment to another country, please visit Bose Worldwide.
12. Product questions and comments
We do welcome and value feedback on our existing products, and we make every effort to address questions or concerns that are raised by our customers. If you wish to comment on a Bose product or if you have a question about or concern with any of our products, please consult and follow the instructions provided in the "Contact us" section of Bose.com. Notwithstanding the foregoing, our use of your information shall be governed by the Bose Privacy Policy. Any feedback you provide about Bose products, whether on this Sites or otherwise, shall be deemed non-confidential and governed by our policy on submissions, and Bose shall be free to reproduce, use, disclose and distribute the feedback for any purpose whatsoever, including but not limited to developing, manufacturing and marketing products incorporating such feedback, in accordance with the Bose Terms of Use.
13. Warranties
Please see our website at https://global.bose.com/warranty for warranty details. For all Bose Hearing Aid products, please see the Bill of Sale accompanying these products.
14. Limitation of liability
IN NO EVENT SHALL BOSE OR ITS AFFILIATES, LICENSORS, VENDORS, OR ANY OF THEIR RESPECTIVE DIRECTORS, OFFICERS, EMPLOYEES, AGENTS, OR OTHER REPRESENTATIVES BE LIABLE TO YOU OR ANY OTHER PERSON OR ENTITY FOR ANY DAMAGES, WHETHER DIRECT, INDIRECT, SPECIAL, INCIDENTAL, CONSEQUENTIAL, PUNITIVE OR OTHERWISE (INCLUDING, BUT NOT LIMITED TO, DAMAGES FOR LOSS OF PROFITS, LOSS OF DATA, LOSS OF USE, OR COSTS OF OBTAINING SUBSTITUTE GOODS OR SERVICES), ARISING OUT OF OR IN CONNECTION WITH THE PRODUCTS OR THE SITES, WHETHER OR NOT BOSE HAS BEEN ADVISED OF THE POSSIBILITY OF SUCH DAMAGES AND WHETHER BASED UPON WARRANTY, CONTRACT, TORT (INCLUDING NEGLIGENCE), STRICT LIABILITY, VIOLATION OF STATUTE, OR OTHERWISE. THIS EXCLUSION OF LIABILITY SHALL APPLY TO THE FULLEST EXTENT PERMITTED BY LAW. IN ANYEVENT, OUR AGGREGATE LIABILITY WILL NOT EXCEED THE AMOUNT PAID FOR THE PRODUCT TO WHICH THE CLAIM RELATES OR, IF THE CLAIM DOES NOT RELATE TO A PRODUCT, $100.
BOSE DOES NOT WARRANT, ENDORSE, GUARANTEE OR ASSUME RESPONSIBILITY FOR ANY PRODUCT ADVERTISED OR OFFERED BY A THIRD PARTY THROUGH THE SITES OR ANY WEBSITE FEATURED OR LINKED TO THROUGH THE SITES, AND BOSE WILL NOT BE A PARTY TO OR IN ANY WAY BE RESPONSIBLE FOR MONITORING ANY TRANSACTION BETWEEN YOU AND THIRD-PARTY PROVIDERS OF PRODUCTS OR SERVICES. BOSE WILL NOT BE LIABLE FOR THE OFFENSIVE OR ILLEGAL CONDUCT OF ANY THIRD PARTY. YOU VOLUNTARILY ASSUME THE RISK OF HARM OR DAMAGE FROM THE FOREGOING. THE FOREGOING LIMITATIONS WILL APPLY EVEN IF A REMEDY FAILS OF ITS ESSENTIAL PURPOSE AND TO THE FULLEST EXTENT PERMITTED BY LAW.
If you are a California resident, you hereby waive California Civil Code §1542, which says: "A general release does not extend to claims which the creditor does not know or suspect to exist in his favor at the time of executing the release, which if known by him must have materially affected his settlement with the debtor." This release includes the criminal acts of others.
Some jurisdictions do not allow the exclusion of certain warranties or the limitation or exclusion of liability for incidental or consequential damages such as above. Accordingly, some of the above limitations may not apply to you. If you are a New Jersey resident, or a resident of another state that permits the exclusion of these warranties and liabilities, then the limitations in this Section specifically do apply to you.
15. Software
Software is subject to the separate software license agreement accompanying or made available to you in connection with the software. With respect to software made available to you by us in connection with your purchase of Products, if no license terms accompany the software, then subject to your compliance with the terms set forth in this Agreement, we hereby grant you a personal, nonexclusive license to access and use such software solely as necessary for you to enjoy the benefit of the Products. Title to software remains with the applicable licensor(s).
16. California Transparency in Supply Chains Act Disclosure
Bose Corporation is dedicated to delivering products through a direct supply chain that respects human rights and the dignity of human labor. Bose has adopted Business Ethics and Conduct Guidelines which require, among other things, that employees know, understand and abide by the laws of the countries in which Bose operates. Bose will not knowingly do business with direct suppliers that treat workers improperly or unlawfully, including, without limitation, those that engage in human trafficking, child labor, slavery or other unlawful employment practices. By contract, Bose requires that its suppliers comply with all applicable laws including those prohibiting the use of slavery or human trafficking or other forced labor in the production of goods and services supplied to the company.
In addition, Bose is developing a training program for its employees and managers to help them identify warning signs for human trafficking and/or slavery in its direct supply chain, and steps they can take in working with suppliers to reduce the possibility that Bose Corporation is contracting with businesses that treat employees improperly or unlawfully. Bose does not currently engage in additional steps to verify the direct supply chain to evaluate and address the risks of human trafficking and/or slavery, nor does the company audit its suppliers to determine whether they are engaging in human trafficking and/or slavery.
Bose employees are expected to abide by all laws of the countries in which Bose does business, including those governing human trafficking and/or slavery. If an employee believes that the Business Ethics and Conduct Guidelines may have been violated, he or she must report that violation to Bose management. Bose will investigate any reports of human trafficking and slavery in its direct supply chain, and take appropriate action to remedy the situation. Any employee that knowingly contracts with such a supplier will be subject to discipline, which may include termination. Bose is committed to making a strong positive contribution to the societies and people served by the company and its employees.
17. Online product support center
When you buy a Bose® product, you become a valued, lifelong customer. Our product support site offers the tools and information you need to ensure the lasting value of your Bose products. Key features of the site include:
Setup instructions

Product tips

Product ID tool

Owner's guides for most every product ever sold by Bose
18. Factory authorized service
At Bose, we're dedicated to better sound, and better service. Our goal is to provide you with exceptional service for your Bose® products and systems. At any time, if you experience a problem with your Bose product, we're ready to help.
For assistance with your product, please call us toll-free at 1-877-210-3782. For help with our aviation headsets, call 1-800-233-4416.
For the best possible service, please have your product nearby when you call. Hours of operation: Monday – Friday: 8:30 AM – 8 PM ET
19. Telephone communications
Telephone communications with us, including calls with any of our agents or independent contractors, are routinely monitored and/or recorded. You expressly consent, on behalf of yourself and other users of your phone number, to being monitored or recorded. By providing us with a phone number (including mobile) as your contact number, you expressly authorize us to contact you regarding your account for non-telemarketing communications, via text message or telephone, including the use of prerecorded or auto-dialed calls, using that number.
20. Receiving warranty or service support
IT IS YOUR RESPONSIBILITY TO BACK UP ALL EXISTING DATA, SOFTWARE AND PROGRAMS BEFORE RECEIVING SERVICES OR SUPPORT (INCLUDING TELEPHONE SUPPORT). BOSE AND/OR YOUR THIRD-PARTY SERVICE PROVIDER WILL HAVE NO LIABILITY FOR LOSS OR RECOVERY OF DATA OR PROGRAMS, OR FOR LOSS OF USE OF SYSTEM(S) ARISING OUT OF THE SERVICES OR SUPPORT OR ANY ACT OR OMISSION, INCLUDING NEGLIGENCE, BY BOSE OR YOUR-THIRD-PARTY SERVICE PROVIDER. PARTS USED IN REPAIRING OR SERVICING PRODUCT(S) MAY BE NEW, EQUIVALENT-TO-NEW, OR RECONDITIONED.
21. Product registration
Registering your Bose® Product ensures you'll receive any applicable software or product updates for years of continued enjoyment. Click on the link below to register your Product.
22. Recycling
a. Rechargeable battery recycling
To help keep spent rechargeable batteries out of our nation's solid waste stream, Bose Corporation participates in the Rechargeable Battery Recycling Corporation (RBRC) Call2Recycle™ program.
Bose® products with rechargeable batteries include
BT1; BT2; QC3; QC20; QC20i; QC20v2 – Apple; QC20v2 – Samsung; QC30; SoundLink AE; SoundLink AE II; SoundLink OE; SoundSport Pulse; SoundSport Wireless; SoundTouch 10; SoundDock Portable; SoundLink; SoundLink Color; SoundLink Color II; SoundLink Mini; SoundLink Mini II; SoundLink Mobile; SoundLink Mobile II; SoundLink Bluetooth III; SoundLink Revolve; SoundLink Revolve+; SoundTouch Portable; SoundTouch Portable II; and SoundLink Air. When these batteries reach the end of their useful life, you can recycle them three easy ways, at no cost to you:
Call Bose at 1-877-210-3782
Thank you for choosing Bose. We appreciate your help in protecting the environment and preserving natural resources.
23. Incentives and discounts
Bose® Products make a nice reward for top performers. We also understand the value and importance of education—and those who provide it. That's why we make discounts available for a job well done.
a. Bose Incentives, Awards & Gifts
When it's time to recognize your top performers for a job well done, Bose sound is a great way to go. The Bose brand is synonymous with excellence. Bose products deliver premium performance. And the rewards are lasting. Learn more

b. For educators
The role of education has had significant influence on the creation and growth of our company. In return, we're very pleased to offer special benefits for educators.
24. Regulatory compliance
If you're looking for regulatory and compliance information, we can help. Click here for a list of Declaration of Conformity documents for current Bose® products.