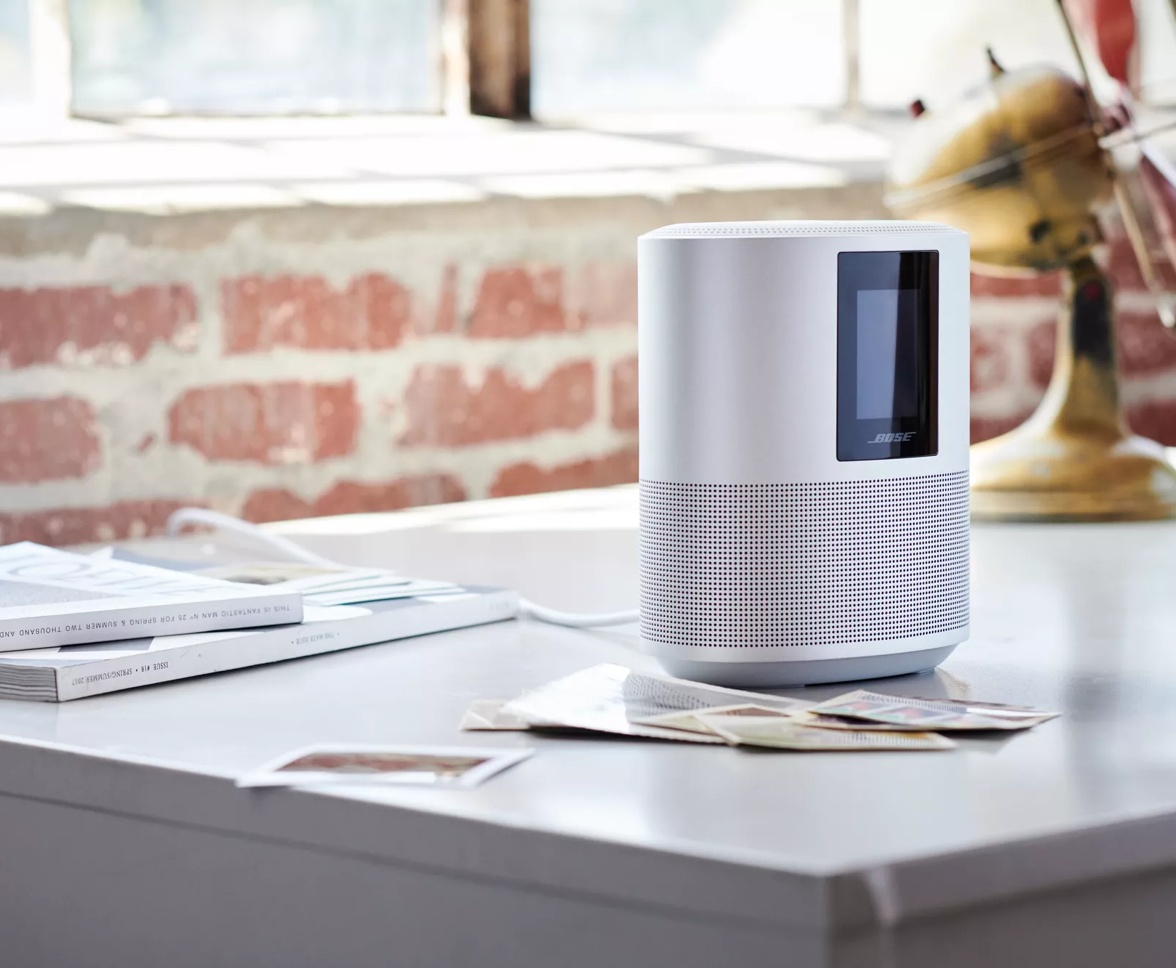 You deserve an audio upgrade
Better sound. Better features. Better prices.
Bose trade up
Innovation never stops at Bose, so we're excited to share a unique loyalty offer for SoundTouch product owners like you. By trading in your current SoundTouch product, you'll get credit toward the purchase of select smart speakers, soundbars, and noise cancelling headphones.
Our latest smart speakers and soundbars come equipped with many cutting-edge features, such as Alexa and Google Home voice assistants, Apple AirPlay 2, and proprietary Bose technologies, all easily controlled by the Bose Music app.
Get $100 – $200 off when you trade in your eligible Bose SoundTouch speaker
Trade in your SoundTouch 10, SoundTouch 20, SoundTouch 30, SoundTouch Portable, or SoundTouch Wave Music System for credit toward a new Bose product.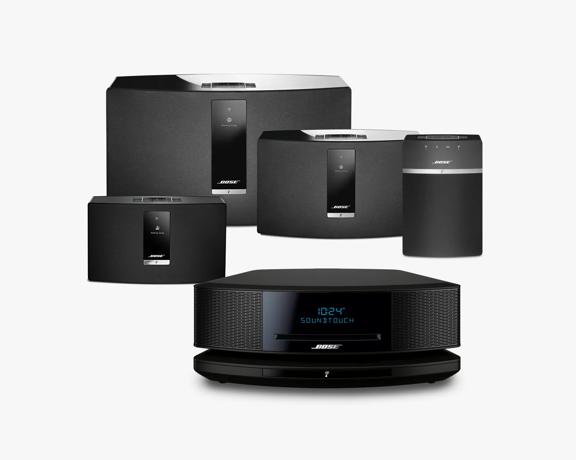 How it works
Step 1

Find your discount by entering your product's serial number, which you can find on the product or in the SoundTouch app.

Step 2

Explore your options, choose your replacement product, and confirm your payment and shipping details.

Step 3

Send your current product to Bose free of charge, then receive your new upgrade!

Discover offers

Find out what trade-up offers are available for your current product.
There's plenty to enjoy
Start enjoying the latest features and cutting-edge technology that our newer smart speakers come equipped with, such as Bose SimpleSync, Alexa and Google voice assistants, and Apple AirPlay 2. Alternatively, you can trade up to a go-anywhere Bluetooth® speaker or noise cancelling headphones with adjustable EQ and long battery life.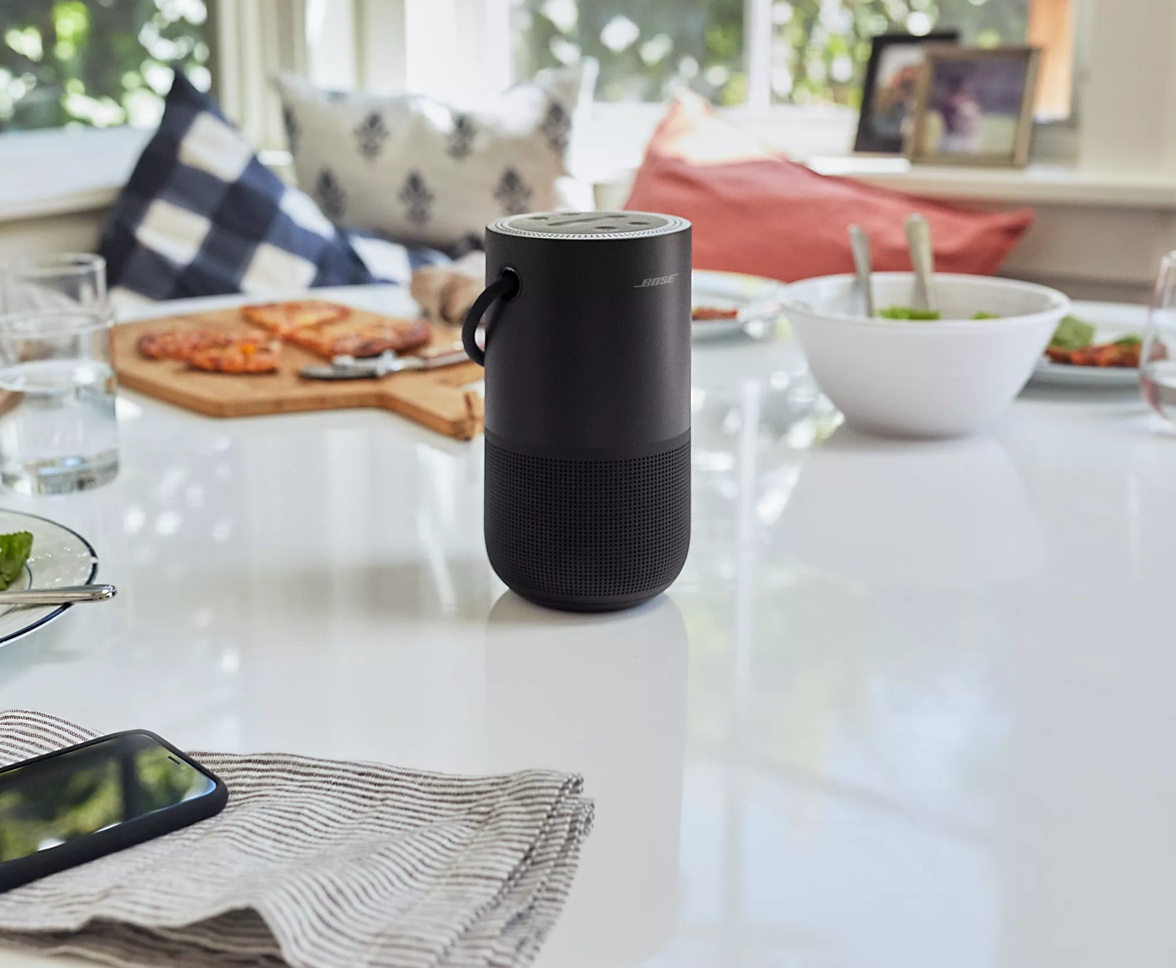 Bose SimpleSync technology
Easily pair your Bose smart soundbar or smart speaker with QuietComfort headphones so you can enjoy your movies, shows, and music without disturbing anyone else. SimpleSync lets you switch from public to private listening with just the push of a button.
Bose Music app
The Bose Music app is personalized and — unlike SoundTouch — allows multiple users to add a single product to their account. Easily browse and control your favorite music from one or many Bose products.
Alexa and Google voice assistants
Built-in access to Google Assistant and Amazon Alexa via far-field microphones. Talk to the speaker from across the room to enjoy the voice assistant features you love, including music playback, smart home control, and more.
Apple AirPlay 2
Built-in support for AirPlay 2 means you can conveniently group Bose smart speakers with other compatible speakers throughout your home, directly from your iPhone, iPad, or Mac.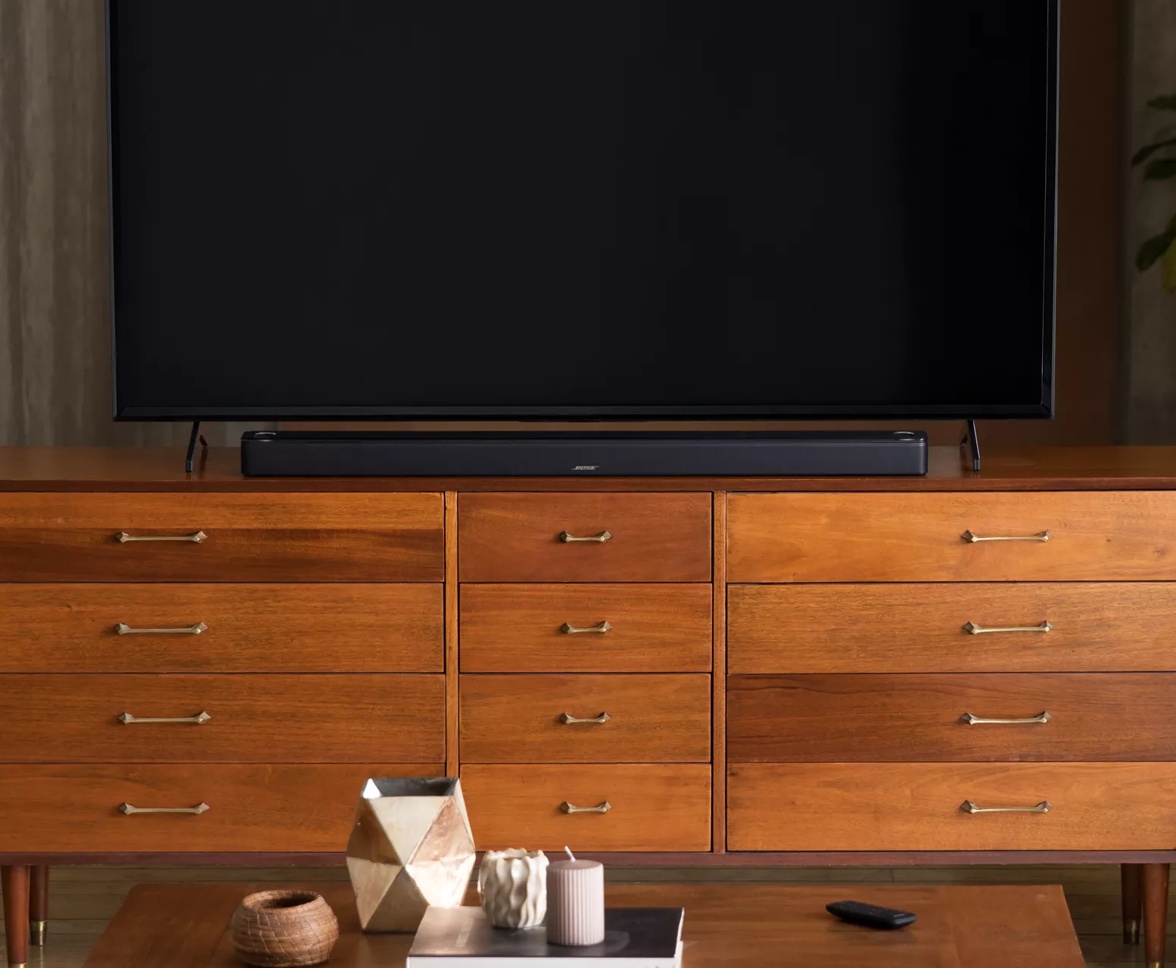 Out with the old, in with the new.
We're excited to offer you an exclusive trade-up credit toward your choice of select Bose products when trading in your existing SoundTouch speaker.
Smart Speaker 500
Trade up to Smart Speaker 500 and fill any room with wall-to-wall stereo sound, with a color LCD display for music info and album art, and control via Google Assistant, Amazon Alexa, or the Bose Music app. Bluetooth and AirPlay 2 allow for effortless playback of audio from any source, in addition to direct streaming from Spotify, Pandora®, TuneIn, iHeartRadio™, Amazon Music, SiriusXM, and Deezer.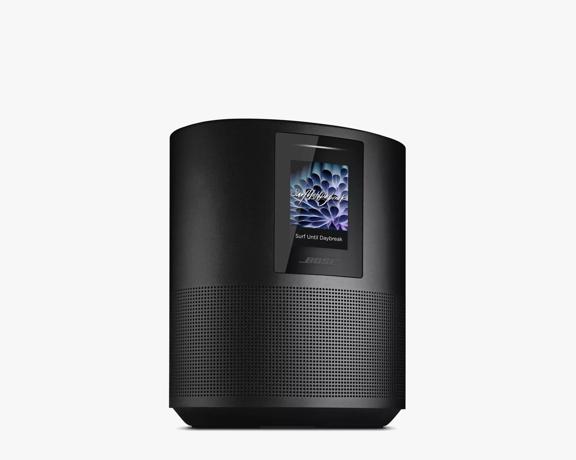 Portable Smart Speaker
Trade up to Portable Smart Speaker for a home speaker you won't want to leave home without. With 360-degree sound and powerful bass, the Portable Smart Speaker is a wireless Wi-Fi® home speaker, a portable Bluetooth speaker, and a voice-controlled speaker, all in one. It's IPX4 water resistant and packed with features like Apple AirPlay 2 and Bose SimpleSync. Plus, it has up to 12 hours of battery per charge (charging in just four hours via USB-C).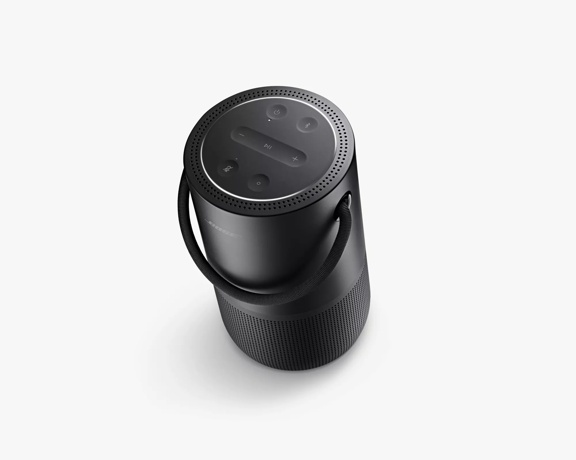 Smart Ultra Soundbar
Trade up to the Bose Smart Ultra Soundbar to enjoy Dolby Atmos® and Bose TrueSpace technology combined with upfiring transducers that deliver wide, spacious sound, and realistic overhead effects for a truly immersive experience. A.I. dialogue mode balances voice and surround sound, while Bluetooth, Wi-Fi, AirPlay 2, Chromecast, and Spotify Connect allow for effortless playback of music, and Alexa provides hands-free control.
S1 Pro Portable Bluetooth Speaker System
Trade up to the S1 Pro for big sound from a rugged, all-in-one Bluetooth speaker for audiences up to 50. Stream from a mobile device, plug in a microphone, or even your favorite musical instrument. It's lightweight with a convenient carry-handle so it's easy to bring nearly anywhere, plus it charges in only 2.5 hours and has a battery that lasts up to 11 hours to keep the party going.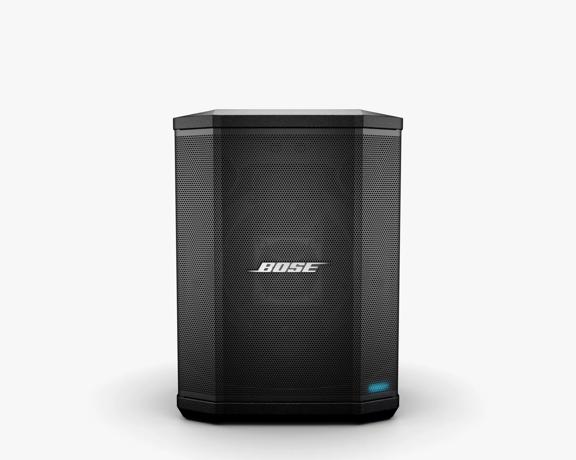 SoundLink Revolve+ II Bluetooth Speaker
Trade up to the SoundLink Revolve+ II — one of our best-performing portable Bluetooth speakers. Engineered to spread deep, jaw-dropping sound in every direction, this portable speaker is water and dust resistant, and offers up to 17 hours battery per charge. And with a flexible handle, it's designed to go wherever you want to bring the music.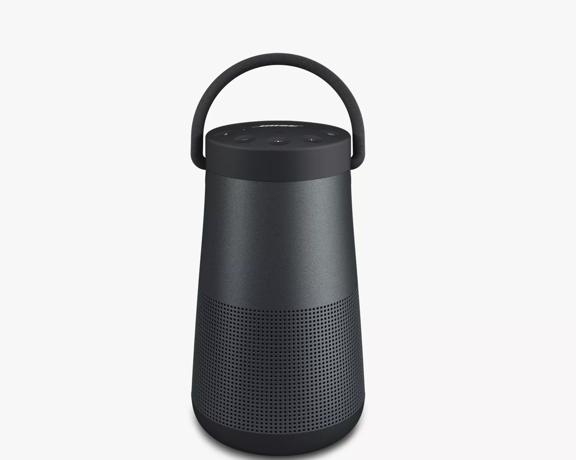 QuietComfort Ultra Headphones
Trade up to our QuietComfort Ultra Headphones for an immersive audio experience featuring unique Bose technologies and world-class noise cancellation. Adjust your music to exactly how you like it by adjusting the bass, mid-range, and treble. And enjoy soft, plush ear cushions for comfort, with up to 24 hours of battery life on a single charge.