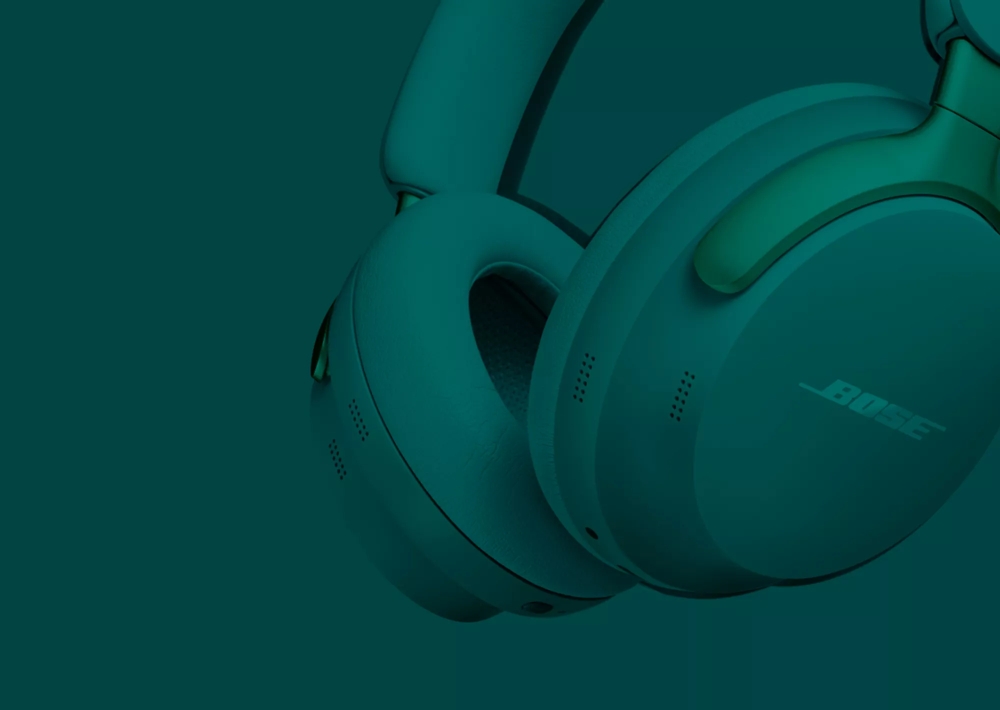 WE'VE GOT YOU COVERED
2-Year Exclusive Bose.com Warranty*
Experience the Bose difference — quality that's backed by a 2-year limited warranty on select products when you buy directly from us.
Why buy from Bose.com
2-year Bose.com warranty*

Shop Bose for sound experience guided by passion, crafted for precision, and backed by our exclusive 2-year Bose Limited Warranty.

90-day return period

Products purchased direct from Bose can be returned to Bose within 90-days — no questions asked.

Free 2-day shipping

Whether buying or returning, shipping is free on in-stock orders of $49 or more. Every day.

Holiday price match promise

Shop with extra confidence this holiday season, knowing we'll match a lower price through January 13, 2024.
Find your sound
New Model
3 Colors
Active Noise Cancellation
World-class noise cancelling. Customizable modes to match the moment, plus Wind Block and Immersion Mode
Bose Immersive Audio
Breakthrough spatialized audio for an immersive listening experience that brings your music to life.
Bose Custom Tune technology
Calibrates audio and noise cancellation precisely to the acoustic properties of each ear canal. 
Simple touch controls
Speak, swipe, or tap with built-in voice control and easy-to-use capacitive controls. Automatically pause/resume, sleep/wake with off-head/on-head sensors
Battery life
*Up to 24 hours of play time (18 hours with Immersive Audio on)
Bose SimpleSync
Connect headphones to select Bose smart soundbars and speakers for private listening.
Bluetooth multipoint
Connect multiple devices with Bluetooth multipoint
Year of release
2023
New Model

3 Colors

Active Noise Cancellation

World-class noise cancelling. Customizable modes to match the moment, plus Wind Block and Immersion Mode

Bose Immersive Audio

Breakthrough spatialized audio for an immersive listening experience that brings your music to life.

Bose Custom Tune technology

Calibrates audio and noise cancellation precisely to the acoustic properties of each ear canal. 

Simple touch controls

Speak, swipe, or tap with built-in voice control and easy-to-use capacitive controls. Automatically pause/resume, sleep/wake with off-head/on-head sensors

Battery life

*Up to 24 hours of play time (18 hours with Immersive Audio on)

Bose SimpleSync

Connect headphones to select Bose smart soundbars and speakers for private listening.

Bluetooth multipoint

Connect multiple devices with Bluetooth multipoint

Year of release

2023

View Product

New Model

4 Colors

Active Noise Cancellation

Legendary noise cancelling.
Custom modes to match the moment, plus Wind Block

Bose Immersive Audio

-

Bose Custom Tune technology

-

Simple touch controls

-

Battery life

Up to 24 hours of play time

Bose SimpleSync

Connect headphones to select Bose smart soundbars and speakers for private listening.

Bluetooth multipoint

Connect multiple devices with Bluetooth multipoint

Year of release

2023

View Product

2 Colors

Active Noise Cancellation

Proprietary active noise cancelling technology. 11 customizable listening modes

Bose Immersive Audio

-

Bose Custom Tune technology

-

Simple touch controls

Speak, swipe, or tap with built-in voice control and easy-to-use capacitive controls.

Battery life

Up to 20 hours of play time

Bose SimpleSync

Connect headphones to select Bose smart soundbars and speakers for private listening.

Bluetooth multipoint

Connect multiple devices with Bluetooth multipoint

Year of release

2019

View Product