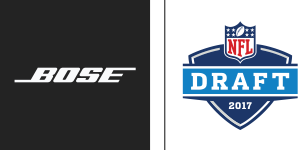 There's a new wave of players focused and prepared to make their mark on the NFL. They're going to share the experience of Draft Week with you as they get one step closer to the pros. They're also going to learn what it takes from current Team Bose stars. So follow along as they wait for their big moment in Philly:

Follow along for a chance to win Bose products.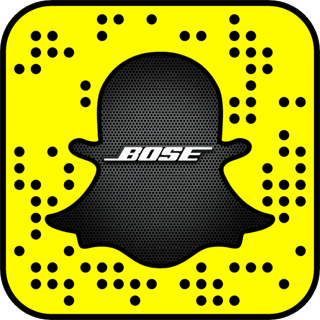 Draftees will take over @BoseOfficial leading into the NFL Draft.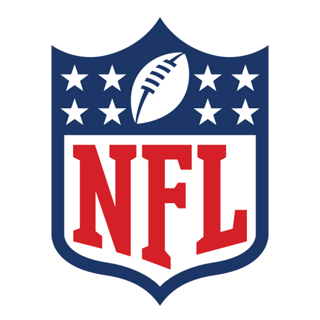 Exclusive content featuring Team Bose members on NFL.com.
Performance is everything
In the NFL, performance means everything, but playing your best means hard work and focus. These are the guys that go hardest in training camp and sweat the details, even in the offseason. They're world-class players, world-class travelers and leaders that make the players around them better.
Their attention to detail and obsession with performance inspire us to put the same into our products. And it's why they rely on our products to do what they do. See how they train, travel, prep and listen throughout the year. This is why football is better with Bose—you'll hear their stories and see what it takes to be great on and off the field in the NFL.

GREATNESS NEVER LETS UP
Russell Wilson
Offseason workouts with the entire offense. Going hard in training camp. 200 passes in practice. Russell Wilson knows doing the little things earns your spot in Super Bowls. So he never lets up when the season ends, because once it starts, there's only one goal that he never loses sight of: winning. No time to sleep? So be it.
5
OFFSEASON WORKOUTS PER WEEK
4
HOURS SPENT TRAINING PER DAY IN THE OFFSEASON
200
PASSES THROWN IN EACH PRACTICE
68.1
COMPLETION PERCENTAGE IN 2015
NO DISTRACTION. ALL FOCUS.
Todd Gurley
Football is returning to LA, and the stage has never been bigger for starting running back Todd Gurley. He's got dozens of plays to learn and defenses to beat. Plus, he has to travel 32,072 miles this season—that's more than any other team. But he knows how to stay in the zone even when he's off the field. Because success on Sundays means preparation every other day of the week, no matter how far the trip is.

32,072
MILES TODD TRAVELS A SEASON

10
RUSHING TOUCHDOWNS AS A ROOKIE

1,106
TOTAL RUSHING YARDS IN 2015

1
OFFENSIVE ROOKIE OF THE YEAR AWARD

PASSION DRIVES GREATNESS
Larry Fitzgerald
Yes, he's in the top 5 all-time in receiving yards. Sure, he's a 9-time Pro Bowler. But Larry doesn't stop there. He's mentoring the other 52 guys on his team, constantly making the players around him better. He has a bachelor's degree in communications, with a minor in marketing, and has traveled to 96 different countries. He's achieved greatness in the NFL, but never stops pursuing his passions. What's most impressive about Larry Fitzgerald? That recording over 13,000 receiving yards wasn't nearly enough for him.
9
SEMESTERS COMPLETED AS A PRO ATHLETE

FIRST ONE IN. LAST ONE OUT.
JJ Watt
JJ Watt is the type of guy to be the first one in every day and the last to leave. But this season, JJ must overcome adversity to return to the top of his game. He's got his team, family, fans and even his high school coach supporting him through the toughest moments. He'll never lose focus or intensity, no matter what stands in his way. Would you expect anything less from the NFL's best defensive player? We don't.

25
DIFFERENT DRILLS PER WEEK
9,000
CALORIES CONSUMED PER DAY

3
DEFENSIVE PLAYER OF THE YEAR AWARDS

PASSIONATE ATHLETE. EXTRAORDINARY MIND.
John Urschel
Every NFL player has to study his playbook. But only one of them studies applied mathematics at MIT, too. Meet John Urschel—he's not an ordinary football player. When he isn't being an offensive lineman for the Ravens, he's busy getting his PhD, with an impressive 4.0 GPA to top it off. But then his love for the game brings him back to the field, and he's focused on football. He's truly a passionate athlete with an extraordinary mind.

4
CLASSES IN THE OFFSEASON

30
BENCH PRESS REPS OF 225 LBS

THE FULL LINEUP
Team Bose is obsessed with performance. Whether it's on the field, on the road or listening to music, they're focused on the details. Check out our full lineup below and follow along this season to see what makes them great.
SHARE WITH US

#TeamBose
This is where athletes and fans come together. Follow along to see what the pros are doing pre-game and post game, and tag your photos using #TeamBose. Check back to see if it's featured here.