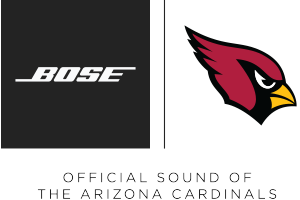 HOWEVER YOU FEEL, REALLY FEEL.
Larry Fitzgerald is proof that experience pays. He's got the instincts of a vet, the energy of a rookie and is still a force on the field. His devotion to the game he loves makes Larry a once-in-a-generation player who is bound for Canton and football immortality when all is said and done.


Music to match the moment
For #TeamBose, music is key at every phase of the competition. It's no different for the fans who love to follow their favorite teams and players. So check out the playlists below. They're specially curated to fuel your passion for the game at all stages.

EXPLORE THE SPOTIFY PLAYLISTS
QuietComfort 35 wireless headphones II
Getting closer to the music, and closer to feeling like a kid again.