NO WIRES.
TOTAL APPRECIATION.
QUIETCOMFORT 35
WIRELESS HEADPHONES
SMALL SPEAKER.
BIG LEAP FORWARD.
NEW SOUNDLINK REVOLVE
BLUETOOTH® SPEAKER

WIRELESS MUSIC




THROUGHOUT YOUR HOME
SOUNDTOUCH 10
WIRELESS SPEAKER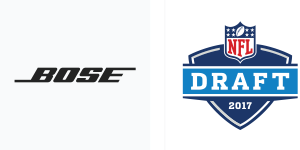 NFL DRAFT '17




LISTEN CLOSE
This is where athletes get closer to a dream. We'll get you closer to that experience. It's time to listen close.