SMALL SPEAKER.
BIG LEAP FORWARD.
NEW SOUNDLINK REVOLVE
BLUETOOTH® SPEAKER

FILL YOUR ROOM WITH MUSIC,
NOT EQUIPMENT
SOUNDTOUCH 20 WIRELESS SPEAKER


SAVE 10%

SOUNDLINK COLOR SPEAKER II
THE PERFECT COMPANION
FOR ALL OF LIFE'S ADVENTURES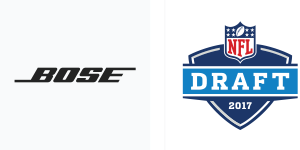 NFL DRAFT '17




LISTEN CLOSE
This is where athletes get closer to a dream. We'll get you closer to that experience. It's time to listen close.