CLARITY WINS THE
COMMUNICATIONS GAME
The Bose SoundComm B30 Headset builds on our long history with Bose Acoustic Noise Cancellation in aviation headsets. The durability of the B30 has been tested and proven by NFL coaches. They find this the ideal headset for critical wireless communications during games, season-in and season-out.
Comfort really counts in events that stretch over several hours. So, we focused on careful material selections, precise weight distribution and low clamping force, keeping user attention focused right where it should be — on communications.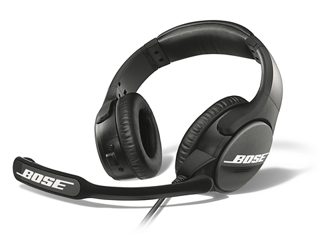 Dedicated right and left earcups
Each earcup is slightly angled to provide a more stable, comfortable fit.

Adjustable headband
Provides comfortable settings for a wide variety of head sizes and shapes with lightweight but durable components.

Durability
Rugged, lightweight materials endure the wear and tear of professional use and the environmental extremes of outdoor events.
Active equalization
Electronics shape the incoming audio for clean, full sound quality, enhancing intelligibility.
Adjustable boom microphone
Easy placement of the microphone properly in front of the user's mouth. Communications remain stable with head movement.
WITH OUR HEADSETS FOR COACHES
NFL teams have only 40 precious seconds to put together the perfect play. It all depends on the coach and the communications — and that means the Bose SoundComm B30 Headset for coaches. With the game on the line, they rely on our headsets to communicate with the staff and players to call the last-second plays that thrill the crowd. No matter how loud the fans are or how much wind and rain they contend with.
Engineered with active noise cancellation, the SoundComm B30 Headset is a breakthrough for any live event and sports intercom market where noise is pervasive. This headset offers significantly improved comfort, clear audio, and increased noise reduction compared to conventional passive headsets.

To learn more or order your SoundComm B30, submit the form below or send an email to Soundcomm@bose.com.