BUY AMERICAN ACT COMPLIANT
GSA SCHEDULE CONTRACT GS | 07F0232N
Greater mission effectiveness
Every communication in the air is critical. Crews need to hear what they need to hear the first time to get the job done. That's why this one piece of equipment is so important. Whatever the situation, it provides improved communications and helps you achieve greater mission effectiveness.
An unmatched combination of noise reduction, clear audio, and comfortable fit.
No matter the mission, the Bose A20 is engineered to improve the experience, delivering the high standard of noise reduction, clear communication, and comfort aviators worldwide expect from Bose.
With 30% less clamping force than conventional headsets and just 12 ounces on-head weight, it's the lightest and most comfortable around-ear active noise cancelling headset we've ever made.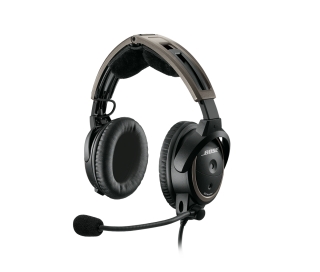 Clear audio
with active equalization.
Comfortable, stable fit
30% less clamping force than conventional aviation headsets.
Acclaimed noise reduction
30% greater active noise reduction than conventional aviation headsets.
Bluetooth® audio and communications interface
for connectivity with your communications and navigation devices.
High performance microphone
for clear outgoing transmissions.
After 25 years of providing noise cancelling headsets to military aircrews, the Bose A20 Aviation Headset continues our tradition of improving situational awareness and increasing mission effectiveness.

CONTACT US TODAY AND ASK ABOUT OUR
NO-OBLIGATION MILITARY EVALUATION PROGRAM