Overview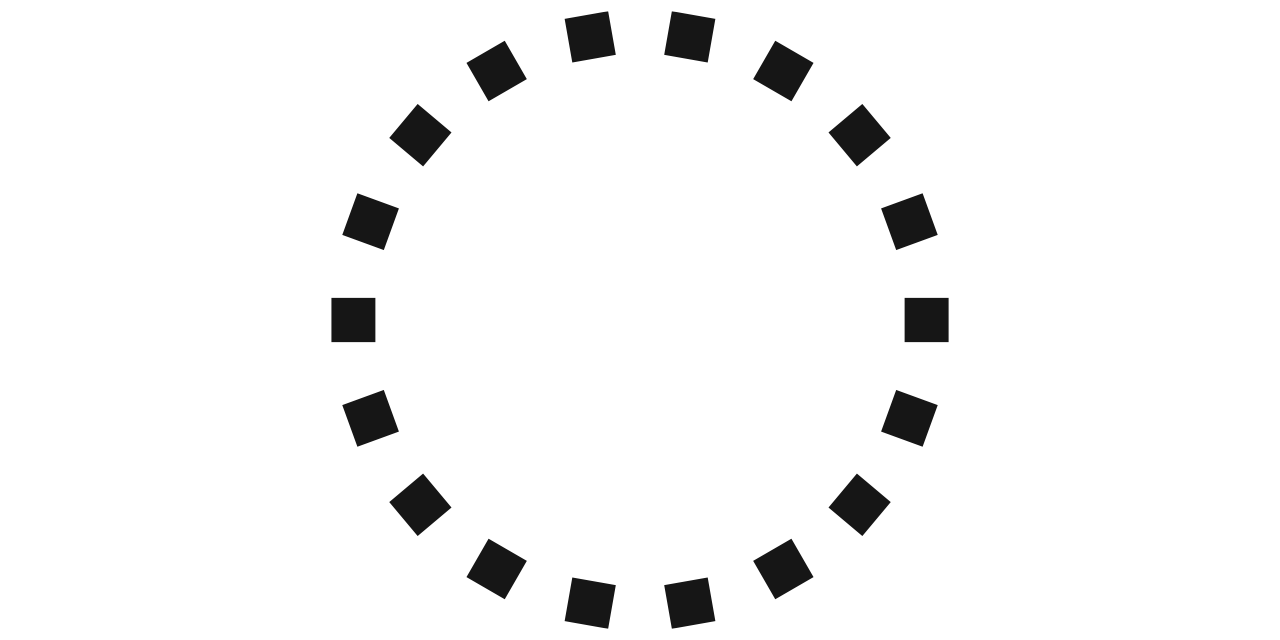 THIN DESIGN WITH POWERFUL SOUND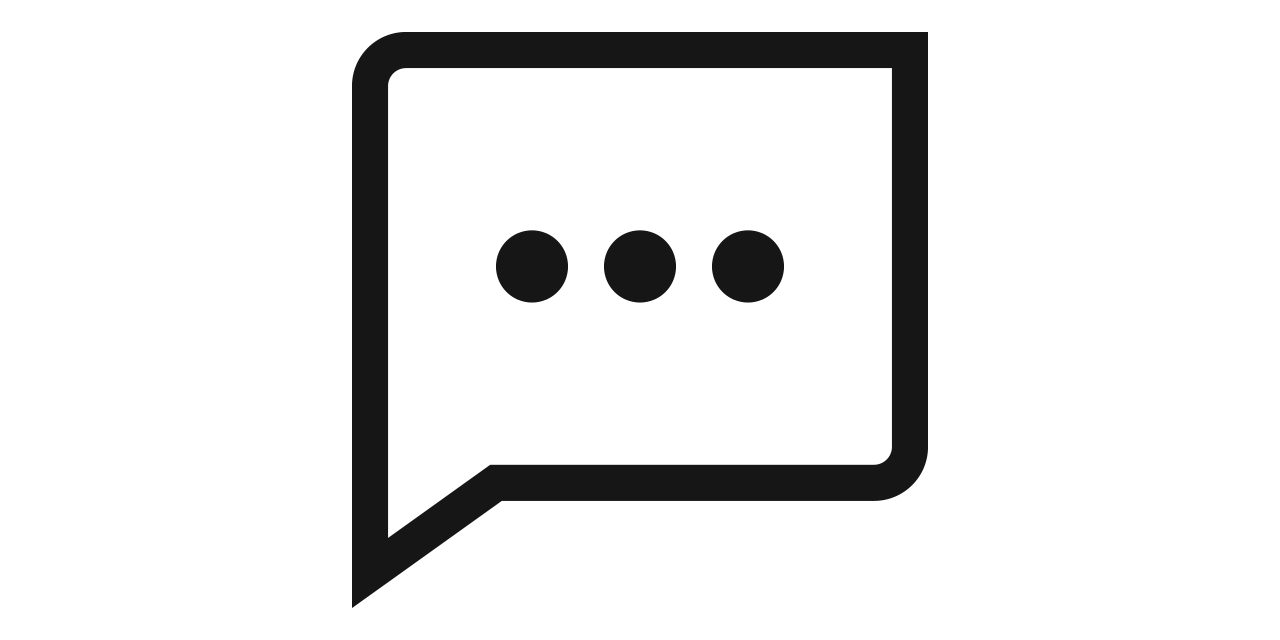 VOICE ASSISTANTS BUILT IN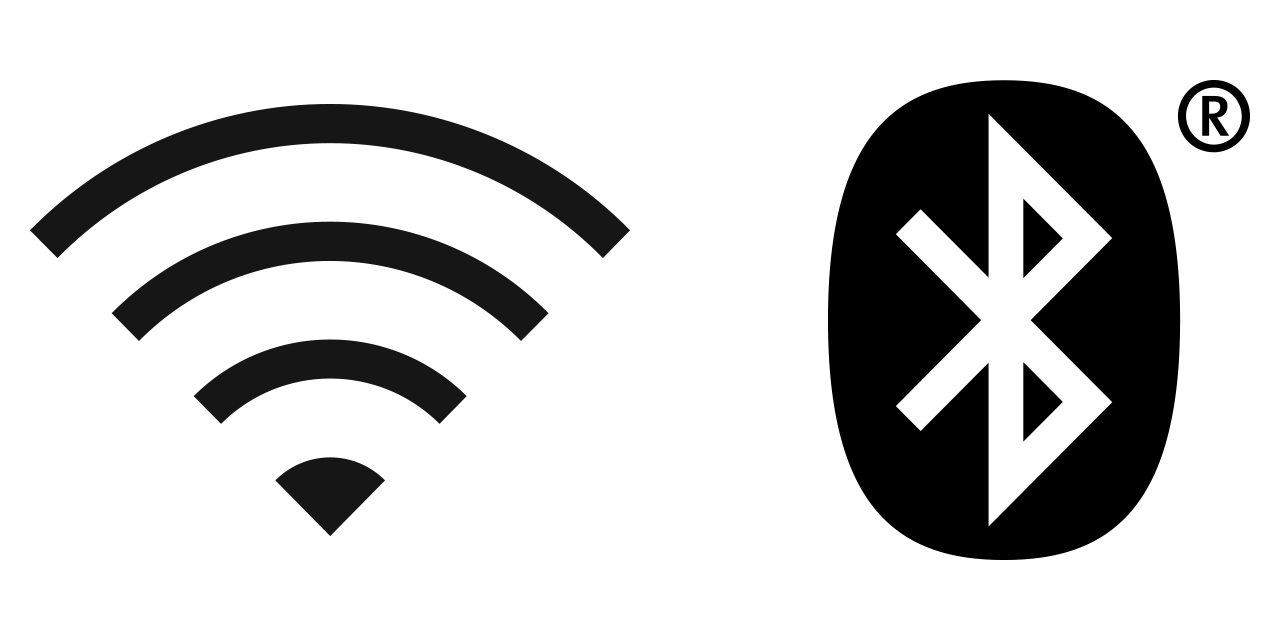 WI-FI® AND BLUETOOTH® CONNECTIVITY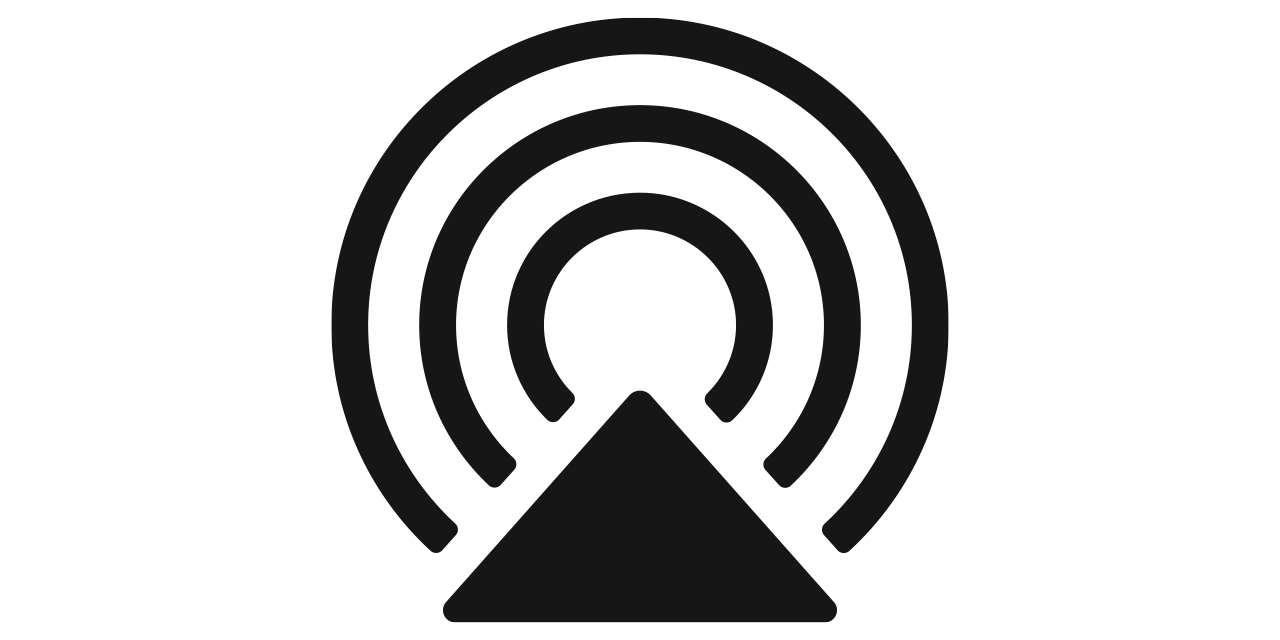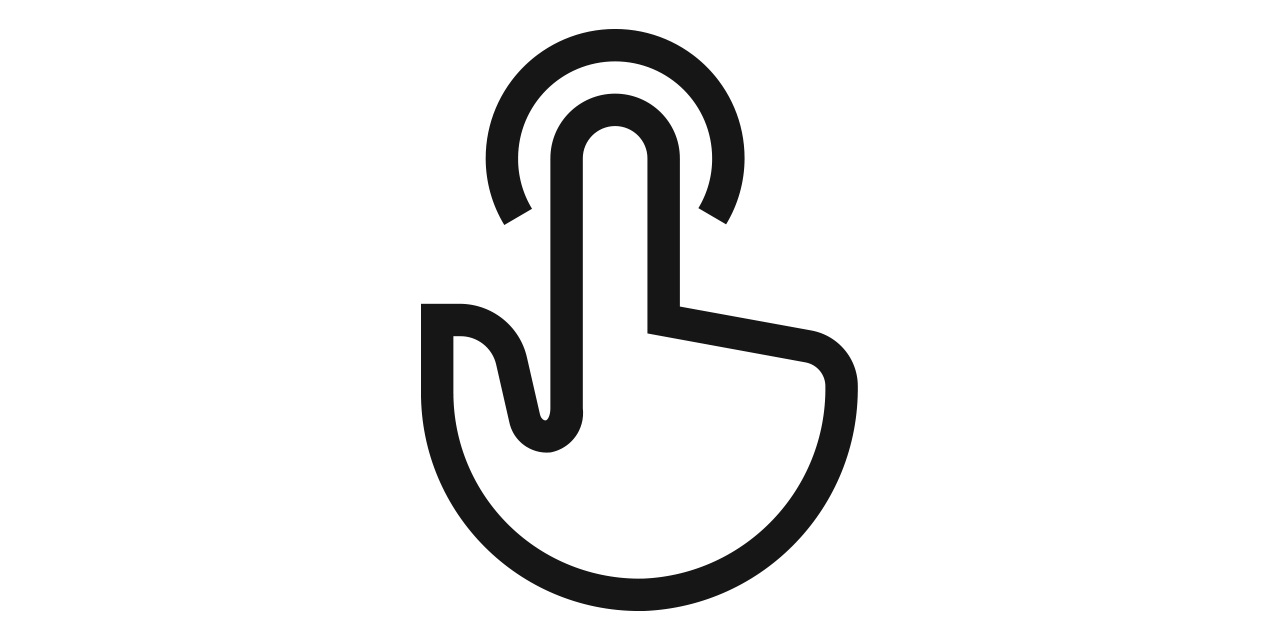 CONTROL WITH VOICE, REMOTE, OR APP
ADAPTIQ AUDIO CALIBRATION

PERSONALIZED BOSE MUSIC APP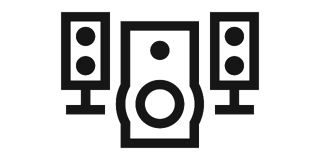 OPTIONAL BASS MODULE AND SURROUND SPEAKERS

ULTRA-HIGH PERFORMANCE WITH AN ULTRA-THIN DESIGN

This stylish soundbar is meant to be heard, not seen. That's why we engineered custom designed drivers to keep the Bose Soundbar 500 almost impossibly thin, without taking away from the acoustic excellence Bose is known for. Measuring only two inches high, its profile fits discreetly under your TV screen, so you won't even know it's there — until you hear it. And with the Google Assistant and Amazon Alexa built in, you won't have to lift a finger.
Like the Bose Soundbar 500, it's the little things that make a big difference. It may be our thinnest soundbar yet, but its powerful acoustics fill the entire room with sound you just have to hear to believe. Come visit us and experience it for yourself.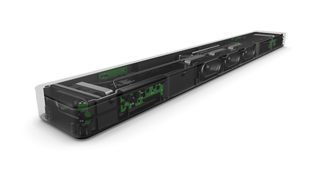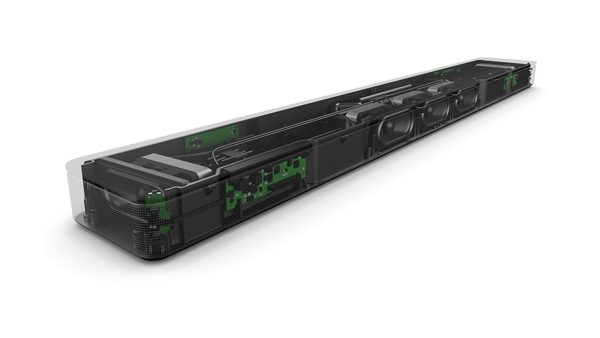 Sounds good, anywhere
ADAPTiQ audio room calibration will optimize its acoustic performance for the unique characteristics of your room — giving you the best possible listening experience.
Elegant lightbar
Not sure the soundbar heard you? An ingenious light bar helps indicate when your voice assistant is listening, thinking, or speaking.

Clear voice pickup
Custom-designed microphones in both the front and the back of the soundbar deliver superior voice pickup, so the soundbar will still hear you even when the music is playing loud.

Proprietary drivers
Custom designed transducers provide superior clarity while maintaining an incredibly slim design.
QuietPort technology
The soundbar's recessed ports use a piece of resistant screen to reduce turbulent noise while getting more sound through a smaller opening. The result? Virtually distortion-free bass from a slim profile.
Want to watch TV but not disturb anyone else? Now, with Bose SimpleSync™ technology, you can group your Bose Noise Cancelling Headphones 700 with a Bose Soundbar 500 or 700 for a personal TV listening experience. With independent volume controls, you can lower or mute your soundbar while keeping your headphones as loud as you like.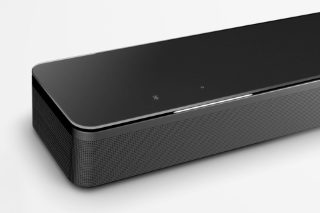 With the Google Assistant and Amazon Alexa built right into the Bose Soundbar 500, you can control your music, get information, manage your day, and so much more* — all without lifting a finger. Just choose your voice assistant to start listening. But what good is voice control if the soundbar can't hear you? Experience superior voice pickup from a custom-designed eight-microphone array that will still hear you no matter how loud your music is. And an ingenious light bar will help visually indicate when the soundbar is listening, thinking, or speaking. Plus, it's always getting better. Future software updates will unlock new features.


* Voice commands and controls may vary.
Bose Voice4Video expands your Alexa voice capabilities like no other soundbar can. In addition to controlling your Bose Soundbar 500, you can control your TV and cable or satellite box with just your voice. No remote. No buttons. No nothing. Turn on your TV and jump to your favorite station all with one simple ask of Alexa. Even your tech-troubled in-laws or gameday party guests will feel like experts. Just say, "Alexa, watch the NFL Network," to start watching instantly.

MUSIC. ANY WAY YOU WANT IT.
When it comes to what you want to hear, you have so many options. With Wi-Fi, Bluetooth, and Apple AirPlay 2 compatibility, you can wirelessly stream whatever you want, however you want. Browse your favorite music services, like Spotify®, Amazon Music, or Apple Music, or play anything from your phone or tablet. If you can get it on your device, you can hear it through the Bose Soundbar 500. Music services may vary.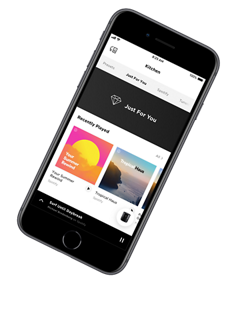 Take control of your listening experience
With the Bose Music app, you can easily browse through all your music in one place and seamlessly jump between stations, playlists, and services. Plus, it's another simple way to control the Bose Soundbar 500. Setting up presets with the app is easy, so the music you love is just one touch away. And multiple users can personalize their experience and content. Plus, the app makes set up simple, walking you through each step.

Want to kick it up a notch? Add more.
Make the most of your listening experience. You won't believe what the Bose Soundbar 500 can do on its own, but we have more whenever you're ready. Add the Bose Bass Module 500 for more room-rocking sound. It's thunderous bass in a compact, 10-inch cube. Combine it with the Bose Surround Speakers for the ultimate home entertainment experience and feel like you're in the center of all the action.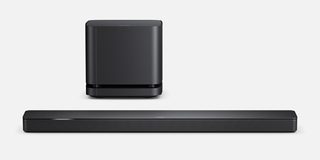 MORE BASS
Add the Bose Bass Module 500
Small sub with unmatched bass for its size to provide rich sound
Connect wirelessly for easier placement
Easy to set up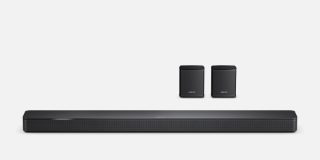 MORE SPACIOUSNESS
Add the Bose Surround Speakers
Compelling theater-like, immersive sound

Connect wirelessly for easier placement

Blend nicely in your room, standing less than 4" tall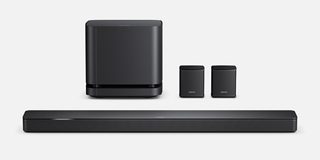 MORE EVERYTHING
Add both the bass module and rear surround speakers
Ultimate home entertainment experience

Wireless connectivity to soundbar

Beautiful yet compact system for easy placement

The Bose Soundbar 500 is part of a Bose family of smart speakers and soundbars. And with built-in voice control, you have millions of songs at the tip of your tongue. Or you can manage everything from the Bose Music app. Bring all your entertainment to life — music, movies, and TV — in any room you want.


Your guide to selecting the best soundbar for your home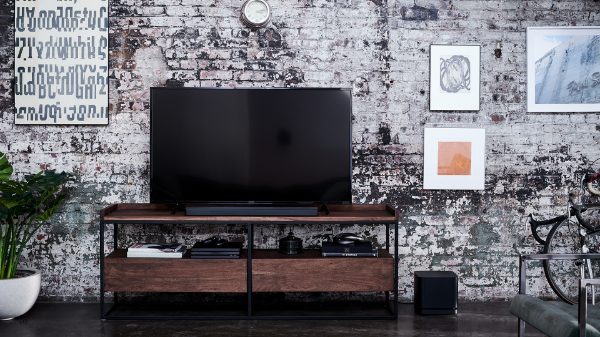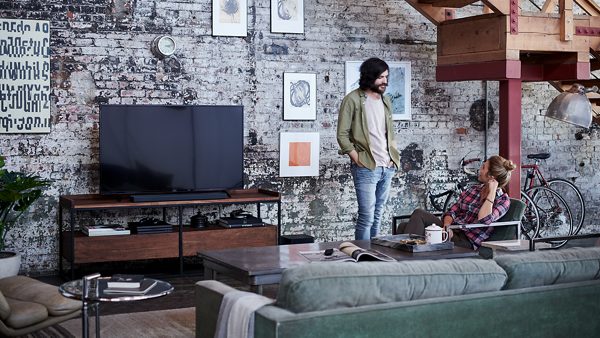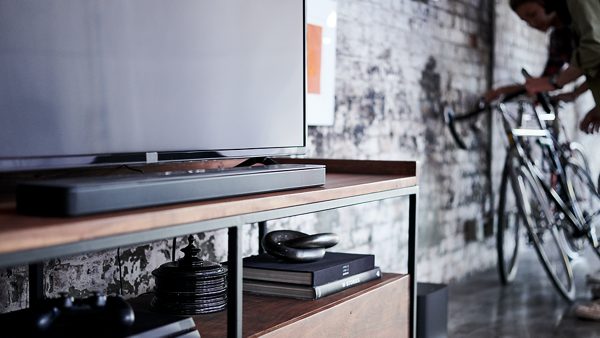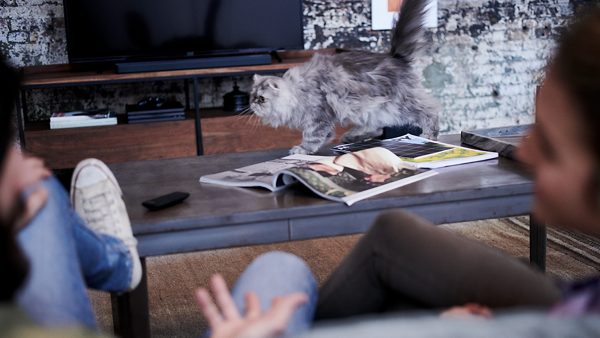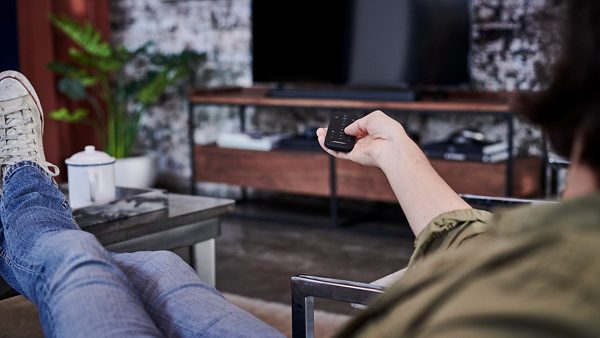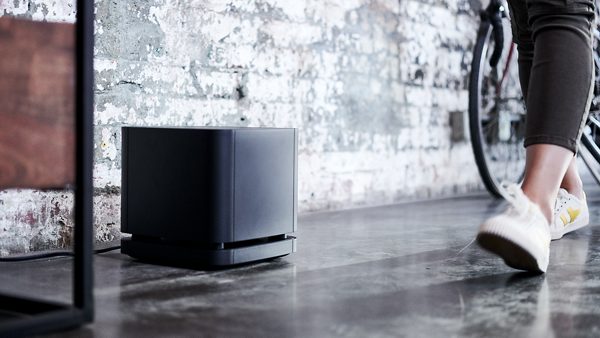 Love your new soundbar? We want to hear about it. Share your photos on Instagram with #BoseSmart and tag @Bose.

Specs
Dimensions/weight
Speaker:

1.75" H x 31.5" W x 4.0" D (7.0 lbs)
Inputs and outputs
HDMI output with Audio Return Channel (ARC)

Enhanced Audio Return Channel (eARC)

Consumer Electronics Control (CEC)

Optical TOSLink

Power input

USB input
Additional details
Supported audio format: Dolby Digital

Video source compatibility: HDMI
WHAT'S IN THE BOX
Bose Soundbar 500

Basic remote

2 AAA batteries

ADAPTiQ headset

HDMI cable

Power cord
FAQs
How does the Bose Soundbar 500 connect to my TV?
The simplest way to connect the Bose Soundbar 500 is via the supplied HDMI cable to your TV. If your TV has an HDMI-ARC or HDMI-eARC connection, you should use that connection. If your TV does not have an HDMI connection, then you should connect the Bose Soundbar 500 to the TV using an optical cable.

Can the Bose Soundbar 500 be mounted to the wall?
Yes. The optional, new Bose Soundbar Wall Bracket lets you mount the soundbar to the wall.

How do I run the ADAPTiQ audio calibration system with the Bose Soundbar 500?
ADAPTiQ is part of the overall setup process and driven through the Bose Music app. You will be prompted to run ADAPTiQ after you download the Bose Music app and start the setup process. If you skip running ADAPTiQ during the initial setup process — or change your room significantly after initially running ADAPTiQ — you can go back into the app and do it again. Initiate ADAPTiQ and follow the prompts in the app.

How do I connect a Bluetooth® device with the Bose Soundbar 500?
Press and hold the Bluetooth source button on the remote for several seconds. Ensure your mobile device is in pairing mode and select the Bose Soundbar 500 from the list. You also can pair your mobile device to the soundbar using the Bose Music app.

Does the Bose Soundbar 500 have NFC technology for Bluetooth pairing?
What type of remote is included with the Bose Soundbar 500?
The Bose Soundbar 500 comes with a basic IR remote control. Line-of-sight is required between the remote and the soundbar.

How do I control other devices with the Bose Soundbar remote control?
There are two ways to control other devices: HDMI-CEC and IR. The soundbars may be able to control connected devices (TV, Blu-ray Disc™ player, game console) over HDMI-CEC. This allows you to turn on other devices and operate them with the soundbar remote without any programming. It also enables one-touch access to entertainment, enabling you to turn on multiple devices and select an input with one button press. However, not all devices respond to these commands. In particular, cable and satellite boxes may not respond to HDMI commands. The customer still can control devices that do not respond to HDMI commands by programming the Bose Soundbar Universal Remote which is an optional accessory for the Bose Soundbar 500.

Does the Bose Soundbar 500 have HDMI-eARC capability?
What placement guidelines should be considered to ensure optimal audio performance from the Bose Soundbar 500?
The Bose Soundbar 500 uses the reflective surfaces of the room to deliver a spacious home theater experience. To ensure optimal audio performance, the soundbar should be placed equidistant from each side wall and directly in the front-center of the TV. No objects should be placed in front of the soundbar, nor should it be placed recessed inside a cabinet, as this would result in a limited sound stage. Also, nothing should be placed directly on either side of the Bose Soundbar 500 since there are side-firing transducers located on either side.

Can source devices, such as a cable box, iPod, gaming system, etc., be connected directly to the Bose Soundbar 500?
No. All sources must be connected to the TV and then a single connection (via the HDMI or optical cable) must be made from the TV to the soundbar.

Can I use my streaming music presets from the Bose Music app with the Bose Soundbar 500?
Yes. The Bose Soundbar 500 uses presets via the Bose Music app and the remote control.

What music services can I access from the Bose Soundbar 500?
The Bose Soundbar 500 can play music directly over Wi-Fi from Spotify, Pandora®, TuneIn, iHeartRadio™, Amazon Music, SiriusXM, and Deezer. Alexa access on the Bose Soundbar 500 allows voice control of Spotify, Pandora®, TuneIn, iHeartRadio™, Amazon Music, SiriusXM, Deezer, and Audible. Apple AirPlay 2 compatibility allows access to Apple Music, and other services may be accessed by playing from a device using a Bluetooth connection. Music and voice services may vary.

What can I do with my voice assistant on the Bose Soundbar 500?
It is not possible to provide a comprehensive list of supported features, because the Google Assistant and Alexa are constantly evolving — but the integration of voice control with the new Bose family of smart products supports the vast majority of functionality, including music playback, control of smart home devices, setting timers and alarms, and general information requests. Give it a try, just say "Hey Google", or "Alexa" and ask a question.

What Google Assistant features are not supported?
The following features are not supported at this time, but will become available in future automatic software updates:
News playback and Routines with news content included.
Sleep sounds and Routines with sleep sounds included.
Chromecast capabilities, but Google Assistant voice control of Chromecast-enabled TVs is supported.
Can you mix and match the wireless bass modules and soundbars?
Yes. The Bose Soundbar 500 and Bose Soundbar 700 and the Bose Bass Module 500 and Bose Bass Module 700 all use the same wireless protocols and can be mixed and matched (e.g., a Bose Soundbar 700 wirelessly paired with a Bose Bass Module 500 or a Bose Soundbar 500 with a Bose Bass Module 700). However, the design language and materials of the Bose Soundbar 500 and Bose Soundbar 700 product lines were designed to complement the product in the same class (e.g., Bose Soundbar 500 products together and Bose Soundbar 700 products together). So the glass on the Bose Soundbar 700 products look more complementary together than if you mixed one Bose Soundbar 500 product with a Bose Soundbar 700 product.

Support
Manuals/guides
Owner's guide
Quick start guide