OUR LONG HISTORY OF INNOVATION CONTINUES WITH NEW SOLUTIONS TO HELP YOU HEAR MORE AND SLEEP BETTER.

Bose technology for better days. And nights.



For years, we've developed innovative, high-performing products that help get you closer to your music and home entertainment. But we've always been more than our headphones and speakers. Our long-standing mission is to create products that improve people's lives.
And with Bose conversation-enhancing headphones™ and noise-masking sleepbuds™, we're introducing the first of many products designed to help you live a better, more fulfilling life.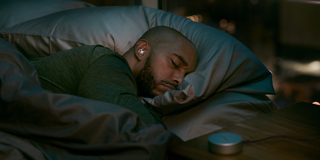 SLEEP BETTER
BOSE NOISE-MASKING SLEEPBUDS™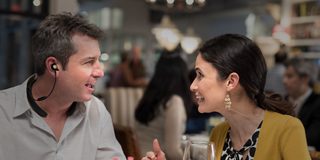 HEAR BETTER
BOSE HEARPHONES™
BOSE NOISE-MASKING SLEEPBUDS™
Tiny earbuds for better sleep
We've all been there. Those nights when you just can't sleep because annoying sounds—like snoring, traffic, and loud neighbors — are keeping you awake. So we decided to do something about it — by creating sleepbuds with built-in noise-masking technology. Designed for comfort, these tiny, truly wireless sleepbuds deliver uniquely engineered sounds that mask unwanted noise and lull you to sleep. So you can wake up refreshed and ready to take on the day.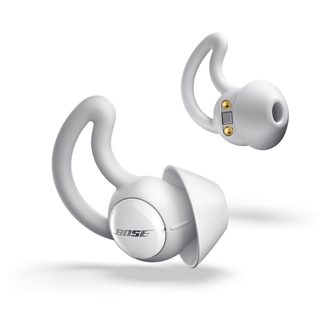 60%
of adults worldwide have trouble falling asleep, staying asleep or waking up.

79%

of adults get fewer than seven hours of sleep each night. 30% get fewer than six hours.
25%
of couples in the U.S. sleep in different rooms, most often due to a snoring partner.
"I really believe that, with this solution to this really massive problem … we're going to change millions of people's lives. It's that simple."
Brian Mulcahey
CATEGORY DIRECTOR, WELLNESS
Turn up the talk.
Turn down the noise.

For many, carrying on a conversation in noisy places poses a big challenge. Well, it's time to hear the world on your terms. Bose Hearphones are specially designed to help you hear in louder environments. Active Noise Reduction makes any conversation in a noisy place easier and more comfortable. Focus on the voices you want to hear — and filter out the noises you don't — so you can comfortably hear every word.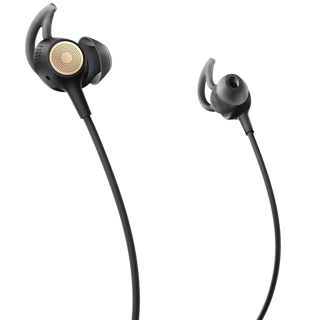 A LONG HISTORY OF INNOVATION, CONTINUED …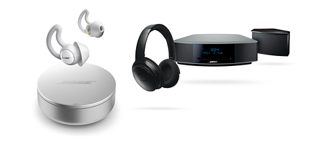 1986
Acoustic Noise Cancelling technology

1984
Waveguide speaker technology

1968
Direct/Reflecting speaker technology

It's interesting, when you look back on it. Stereo speakers that reproduced more sound from the back of the speaker than the front. Compact, single-speaker stereo systems that replaced stacks of equipment. Noise cancelling headphones that changed just about everything. These are just a few of the breakthroughs we've introduced in our long history of innovation. Until you tried one of these, you likely couldn't know how much of a difference it would make.
Bose conversation-enhancing headphones™ and noise-masking sleepbuds™ are just the latest examples of products that make your life better. Try them — then try to imagine a day without them.

FIND A STORE NEAR YOU TO EXPERIENCE OUR WELLNESS PRODUCTS